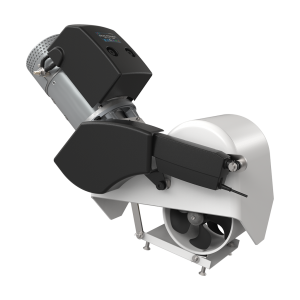 Sleipner SR100 Retractable ThrusterThe SR100 Retractable Thruster is designed for use on boats of 35 to 55 feet.For boats that cannot fit a tunnel thruster or do not wish to have an external thruster under the boat, then a retractable thruster is the solution
 SR Series thrusters are ideal for boats that can't fit a tunnel thruster or  external thruster. Side-Power have designed this range to be practical, safe and easy to use.
There are three versions of the retractable thrusters. One model is designed for direct mould-in, and two are designed to be mounted on a flange. The flange can be supplied by Side-Power, or the boat builders can manufacture their own base.