Isotemp Basic Hot Water Tanks
Both the Isotemp Basic line and the Isotemp Slim lines of Stainless Steel Marine Water Heaters come with a brushed stainless steel cover as well as innovative internal design. They achieves the highest possible capacity via optimised installation of the engine water heat exchanger as well as the immersion heater. The Basic line has a larger diameter (16 inches) and shorter length.
The Basic 24, 40 and 75 are the only three models that have the double heat exchanger option. The double coil is sometimes used by boat owners who have Webasto water heating, to maximize use of the heating. They are often used in conjunction with two engines such as a main engine and a generator to take advantage of the surplus heat provided by two separate sources.

---
Advantages of the Isotemp Basic Hot Water Tank
---
Extra long, corrugated coils for high heat exchange efficiency
Special 7.0 bar / 100 psi safety valve
Simple winter drain
Ultra-thick insulation for lowest temperature loss
Electrical plug and play immersion heating element, especially designed to heat also the water at the bottom of the tank
Thermostat mixing valve available as an option
Immersion heating element available in 750, 1200, 2000 W as an option
The 2000 W heating element is only compatible on 230 V versions
Robust design
Water tank in stainless steel
External cylinder in stainless steel
Stable fixing feet in stainless steel
360 ° adjustable mounting for easy
installation also on bulkhead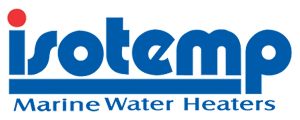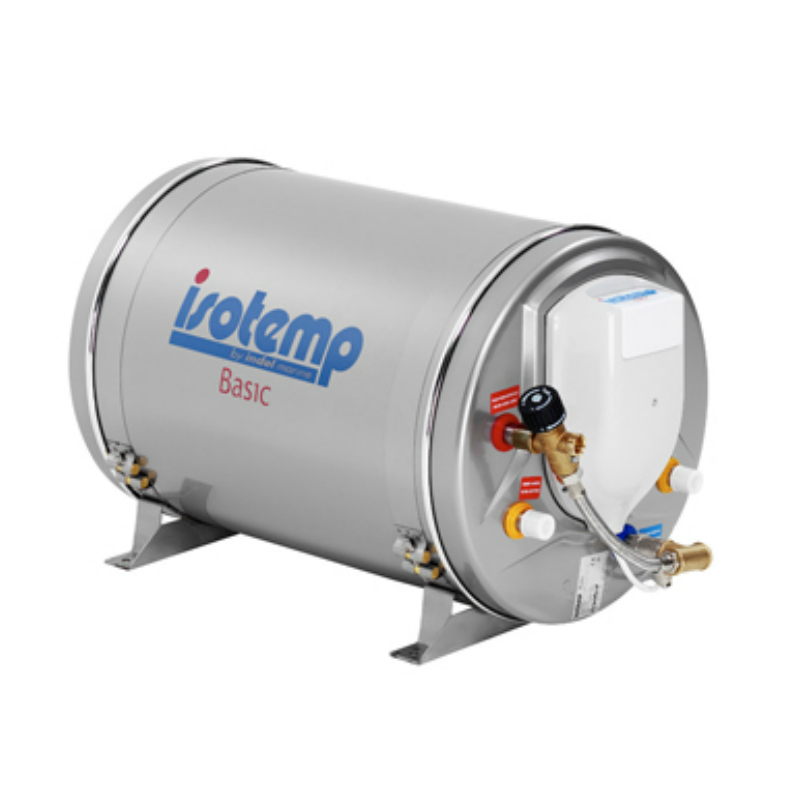 Browse Isotemp Basic Hot Water Tanks
---
Out of stock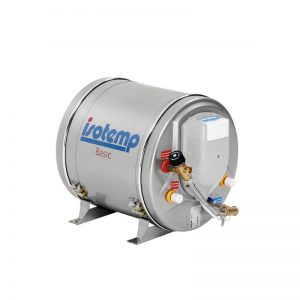 The Isotemp Basic 24 is a robust and efficient 24-litre hot water tank, designed specifically for marine use.***TEMPORARILY UNAVAILABLE DUE TO PRODUCTION ISSUES***