Showing 1–12 of 15 results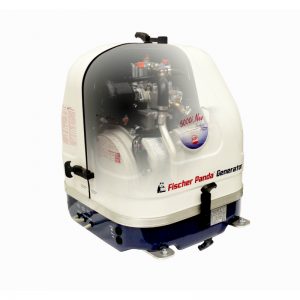 The Fischer Panda 5000i Neo Generator uses variable speed technology.This allows the speed of the engine to match the electrical load that is drawn from the set.This is more efficient and reduces fuel consumption. The generator will need fewer services, is quieter and has an extended engine life.Variable speed technology also allows the generator to be significantly smaller and lighter than conventional sets.
Showing 1–12 of 15 results
Medium-sized marine generators from brands such as Whisper Power, Fischer Panda, Paguro and Kohler.