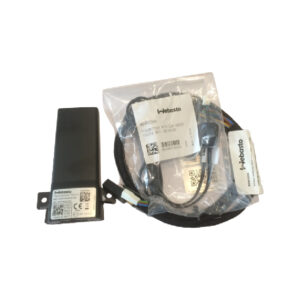 Webasto ThermoConnect Mobile Heater ControllerWebasto Part Number -
9040223ATransforms your mobile phone into a smart remote control for your Webasto Air Top or Thermo Top heater.
UNLIMITED RANGE.
Suitable for the following heaters:
Airtop 2000 STC
Airtop EVO 40/55
Thermo Top Evo
Thermo PRO 90
Thermo PRO 120/150
Kit Contents:
Webasto control unit
Webasto Wiring Loom
Control button with integrated temperature sensor
In most cases, you will also need the
Webasto Wiring Loom Y Connector
, which you can find
here
.
JPC will supply the Y Connector as standard, as part of the Thermoconnect installation kit.
Webasto switches and timers for Webasto air heaters and Webasto water heating systems.