Isotherm fridges are built specifically for the marine and outdoor leisure market. They build and manufacture high-quality and energy-efficient fridges for yachts and leisure craft.
Isotherm fridges combine technical innovation with sophisticated and practical design. They range from 36 litres up to 271 litres in capacity, with a number of customisation options, which are outlined below.
Whatever your requirements on board, Isotherm have a fridge that will cater for your needs, from a small river cruiser, to a large sea-going yacht, and will keep your supplies properly chilled.
JPC Direct can offer particularly competitive prices on the stylish and practical Cruise Elegance range, which you can also find below.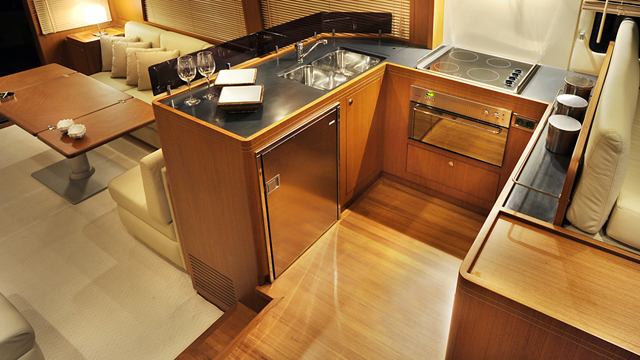 ---
Isotherm Fridges - Product Specifications
---
Product Specifications of Isotherm Fridges
High production standards and quality engineering
Fan-cooled 12/24V Danfoss / SECOP compressor
Custom door panels to complement any interior (grey door as standard)
Freezer compartment (except Drink versions) 
One piece inner lining of food-quality, high density plastic with rounded corners for easy cleaning
Constructed of corrosion resistant materials
Interior light (not on CR 36, CR 42, CR 100) 
Innovative Isotherm door handle prevents door from being accidentally opened
Magnetic rubber seals keep moisture out and door firmly closed
Right hand or left hand side opening possible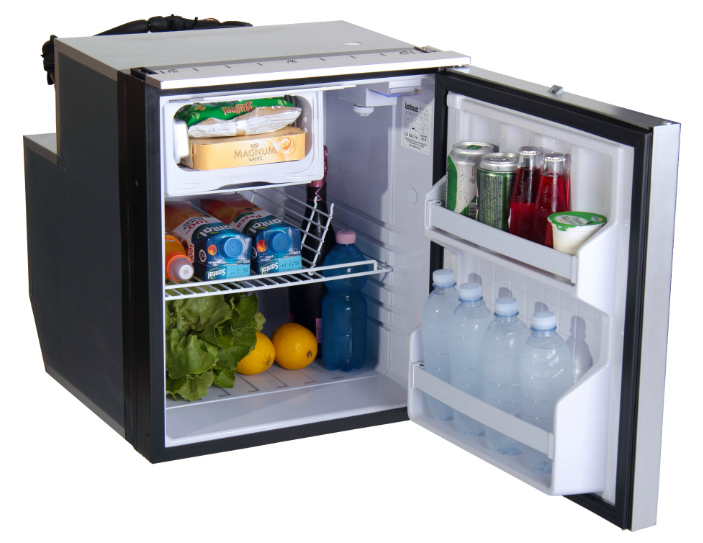 Isotherm Fridges - Configuration Options
---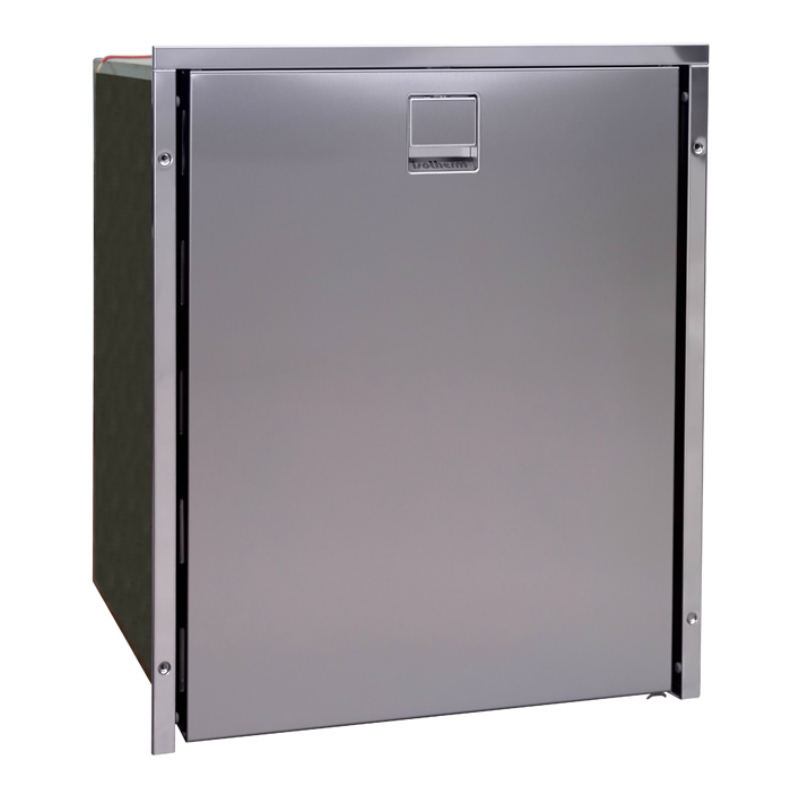 Configuration Options for Isotherm Fridges
Custom door panel: door panel can be selected according to the customer needs
Different side frames: 2 up to 3 side frames for an easy installation and 3 up to 4 side frames for a complete flush integration
Complete stainless steel design (doors and handles)
Different cooling systems: ventilated as standard, water-cooled with a self pumping kit (patented) and water-cooled through a sea water pump for tropical conditions
Universal AC/DC kit optional: allows sufficient power supply all over the world
ASU or SMART ENERGY CONTROL systems: options for reduced power consumption
Isotherm Cruise Elegance Range
---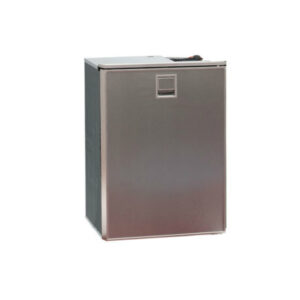 Stylish and efficient 130-litre fridge.This unit comes with a standard silver panel door.-----Delivery***NB - NOT AVAILABLE FOR SHIPPING TO CONTINENTAL EUROPE OR THE UNITED STATES***We are now shipping this model via pallet delivery, to prevent damage in transit.As a result, we are now working on a minimum three-day delivery time on these units.
---
Browse more Isotherm Fridges
---