Deciding to fit a generator is an easy decision, and it's liberating to be on the water and not worrying about when the washing needs to be done, or the batteries that need a full charge.
Choosing the right generator is as important as ensuring that it's installed correctly.
The new Kohler K Series are beautifully engineered and easy to install even as an upgrade. Each generator comes complete with a full documentation pack, ready to install, .
With JPC Direct always on hand to support you, Kohler is a safe choice.
Watch the video to find out more about the benefits of Kohler marine generators, and browse the range below.

---
A Guide To Generator Speed
These Kohler generators are 1500 RPM diesel marine generators. 1500rpm diesel marine generators are popular with larger sailing yachts, motor boats and commercial vessels and are the best choice if the generator is required to run continuously.
Browse Kohler Marine Generators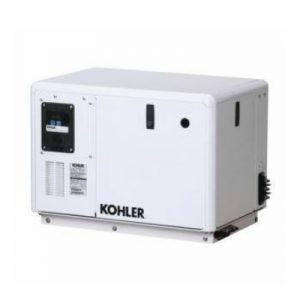 The Kohler 7 Kilowatt Generator is a compact, dependable and quiet generator, which is ideal for marine use.