The BlueCool S-Series…
Self-contained cooling units are the best solution for boats with up to three cabins. Every cabin is equipped with one unit which is sized according to the cabin's cooling/heating demand.
Webasto's BlueCool S-Series come with various upgrades. The complete reworked range offers even higher performance although the units are quieter and more compact. Scope of delivery include a complete system, e.g. core unit, control unit, etc.
How the BlueCool S-Series Works
Features of the BlueCool S-Series
Up to 15 % increased efficiency
Continuous operation even under tropical conditions
Overall size is reduced up to 20 %
Suitable for worldwide usage
New electronics with USB diagnosis
Quiet operation & robust design
Soft start devices available as an option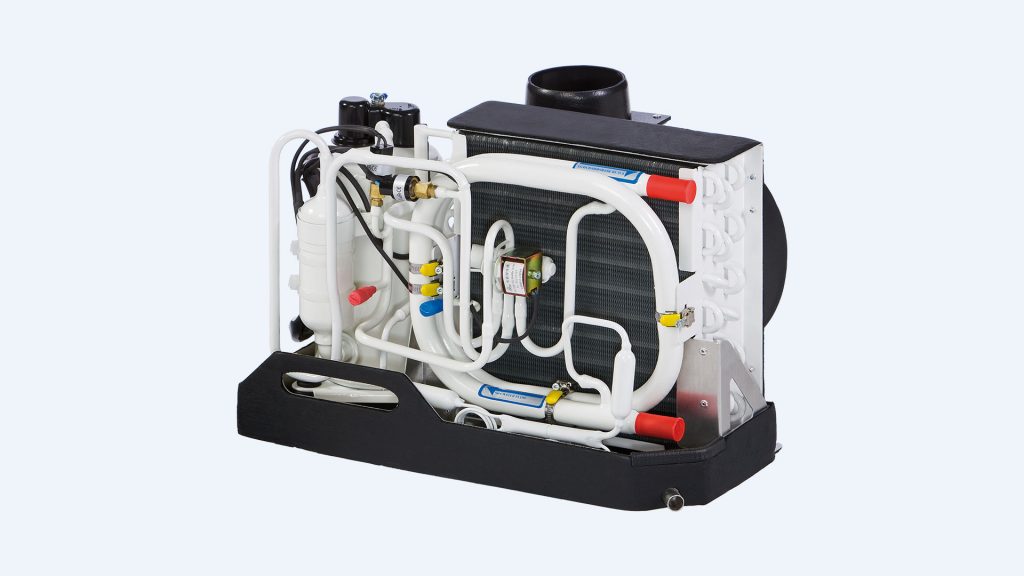 Browse Webasto Air Conditioning Units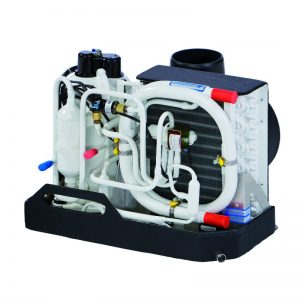 Webasto Blue Cool Classic 13,000BTU Air Conditioning Unit.The Webasto Blue Cool S-Series offers a quiet, compact solution for on-board air conditioning. These units have low power consumption requirements, which can be lessened still with the installation of a softstart unit. The kit includes a digital room controller and reverse cycle heating as standard.