Bow Thruster Installation: Why choose a Sleipner Thruster?
---
Built for outstanding performance, you can rely on your Sleipner bow thruster or stern thuster year after year. Boat builders all over the world are choosing Sleipner for reliability, ease of installation and unrivalled safety features.
---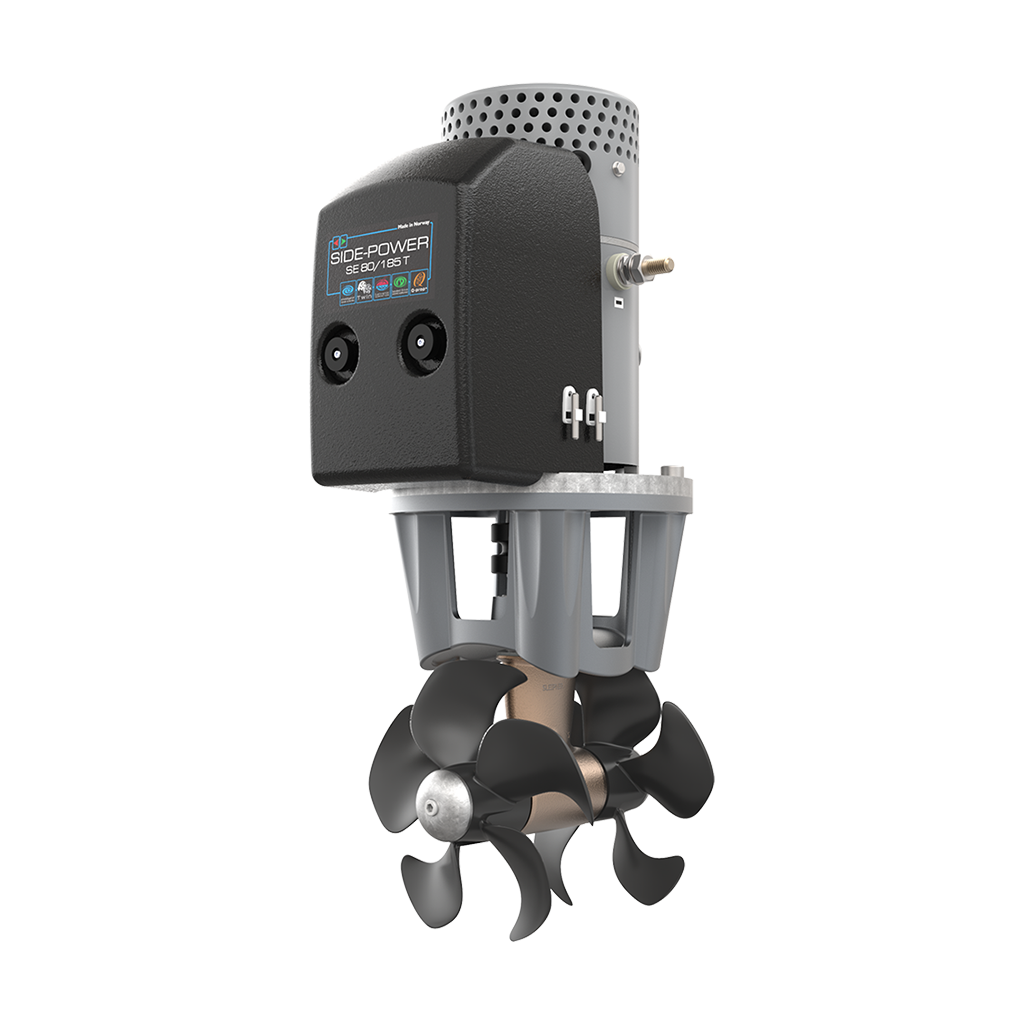 ---
Sleipner thruster performance
---
The high performance of a Sleipner thruster is the result of years of development and testing.
Propulsion technology know-how
5 bladed composite propellers
Purpose-built high power electric motors
Improved waterflow from streamlined gearhouse design
---
Installation of Sleipner thrusters
---
Through our extensive experience and close co-operation with major boatbuilders we know how important a correct installation is for the thruster system. Therefore we have made all the preparations to ensure that it is easy to install a Side-Power thruster correctly.
Compact-sized units
"Plug and go" electric wiring
Easily accessible battery cable terminals
Fast and safe propeller mounting with locknut
Professional and solid GRP stern thruster kits
Easy access zinc anodes
---
Safety Features of Sleipner thrusters
---
No overheating of electric motor
Mechanical protection of drive gear
Electronic protection against sudden change of drive direction
No accidental operation from child safe on/off and automatic deactivation
Selvslukkende reledeksler
IPC comes standard on all DC electric thrusters reducing solenoid wear and the risk of lock in.
Production, assembly and quality control taking place in our ISO-certified factory in Fredrikstad, Norway
---
Guide to Sleipner Thruster Technology
---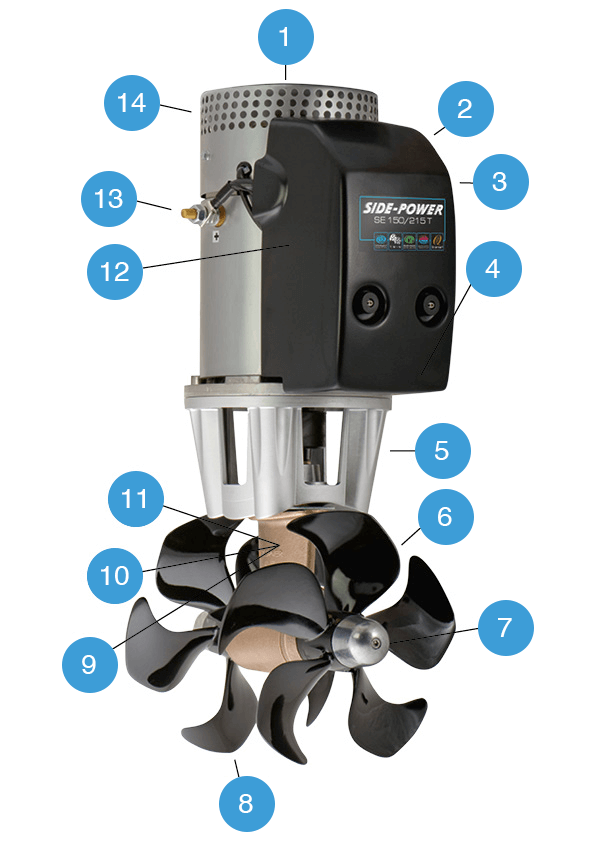 ---
Key to Sleipner thruster technology
---
1: Electric motor developed by Sleipner for maximum performance and efficiency.
2: Contactors developed by Sleipner for extended main solenoid lifetime.
3: Patented IPC system monitoring solenoids to reduce chance of solenoid lock-in, stops thruster in case of malfunction.
4: Automatic delay between change in drive direction to protect motor and gearleg.
5: Gearleg galvanically separated from electro motor to protect immersed parts from accidental short circuit or current leaks.
6: Compact streamlined gearleg minimises water resistance and reduces cavitation.
7: Anodes outside propellers for easy replacement.
8: Composite Q-Prop propellers for maximum efficiency and minimal noise.
9: CNC-machined and assembled to perfect tolerances.
10: Hardened spiral-cut gears for extended lifetime, low noise and more compact gearleg design.
11: Pre-filled gear-leg for easy installation and less maintenance. High quality oil for extended lifetime.
12: Closed solenoids to prevent dust and pollution on contacts.
13: Easily accessible power terminals.
14: Thermal switch prevents overheating.
---