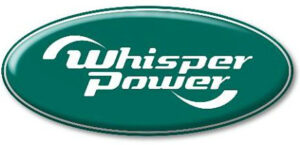 Whisper Power Sine Wave Inverters.
Convert battery power into electricity.
Can run domestic appliances without running the engine.
Chargers compatible with all lead-acid batteries
Complete with Installation Kit
Can be used as an AC to DC power converter.
WhisperPower's Inverters & Chargers. WhisperPower's sine wave inverters convert a 12 or 24 V battery voltage into high quality electrical power. Whisper Power compact battery chargers are ideal for use in boats. Call 01603 784884 for details.