Bow Thruster Installation: About the Side-Power SX50 External Thruster
---
The SX50 External Thruster is one of the latest external thrusters from Side-Power.
It is one of the the world's most compact external thrusters, and can be fitted in any hull shape or material.
The SX50 is perfect when the layout does not allow a standard installation.
Lower production costs make it excellent value for money, and this is a much cheaper option than previous Sleipner models.
Suitable for boats up to 12 metres/37 feet.
---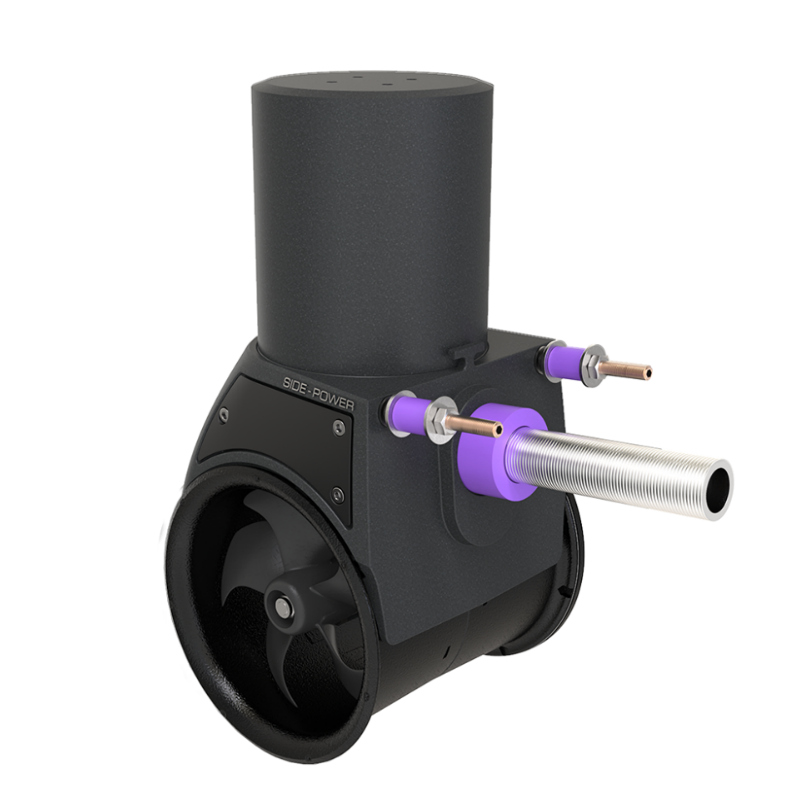 ---
An installation as a bow thruster requires a specially designed hydro-dynamic mounting pod for the underside of the hull. (See below)
---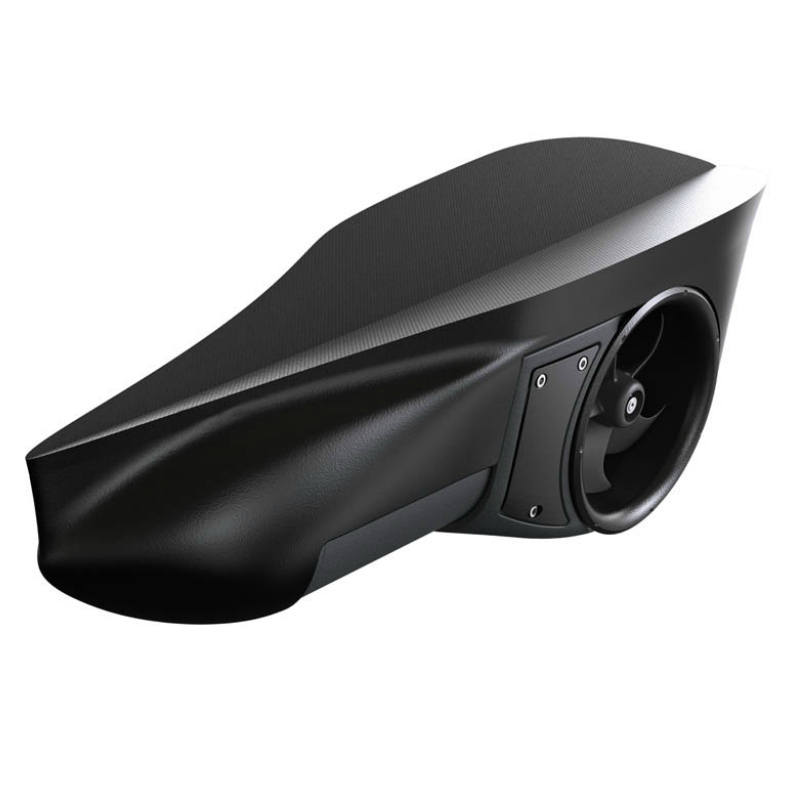 ---
By adding the Hydropod Low-Drag Cover, the new SX models can be mounted under the hull in the water flow for low- and mid-speed vessels.

The optimal design adds minimal drag and will, in most installations, not be noticeable. For a typical sailboat cruising at 7,5 knots, the added drag is less than 5 kg.
---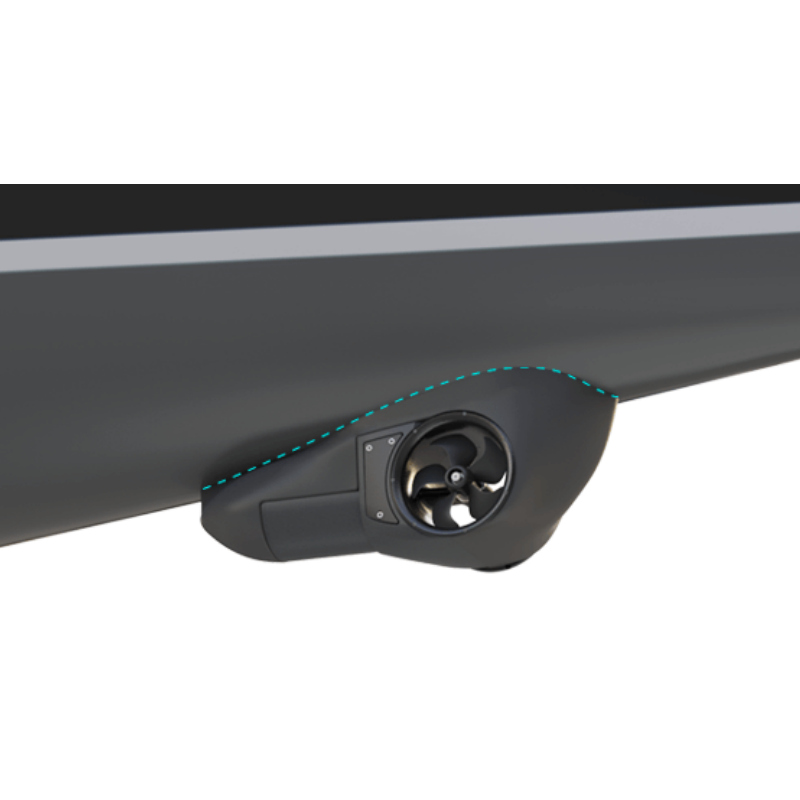 ---
The in-flow configuration is perfect for boats where it is difficult to fit a tunnel thruster or, for example, as a stern thruster for cruising yachts.
The stern thruster has the option of a set of specially designed cowls. These vastly improve efficiency. This also allows a shallow installation, close to the waterline.
---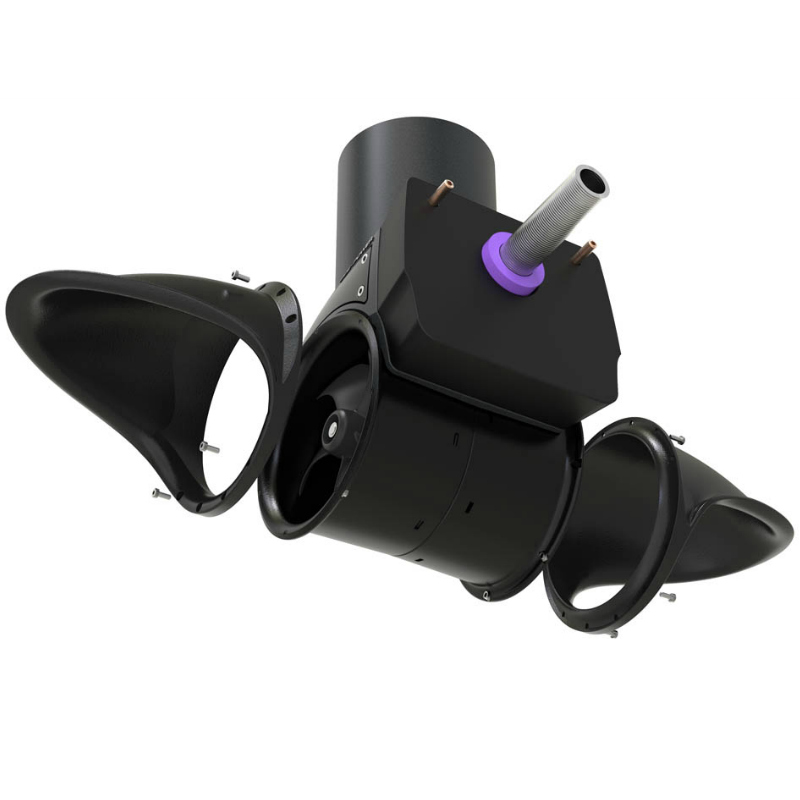 ---
Quick and easy to fit, with no fibreglass work needed.
Especially suited to retrofitting.
Also available with propeller protection grids. These can be fitted for use in water with floating debris.
---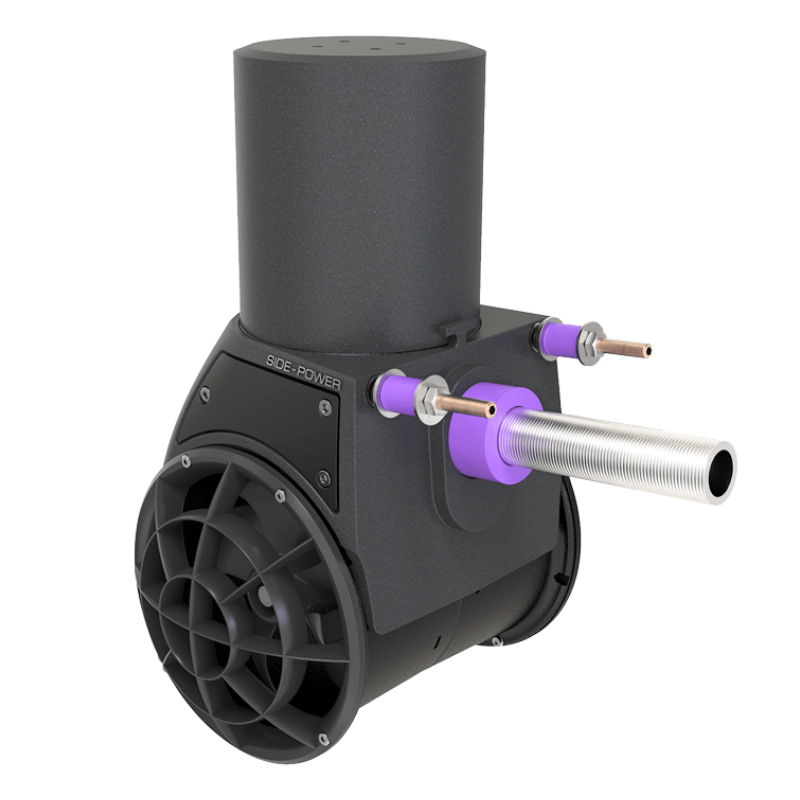 ---
Advantages of the SX50 External Thruster
---
Value for money
Easy to install
No fibreglass work
Energy efficient
Long running time
Fits many hull shapes
---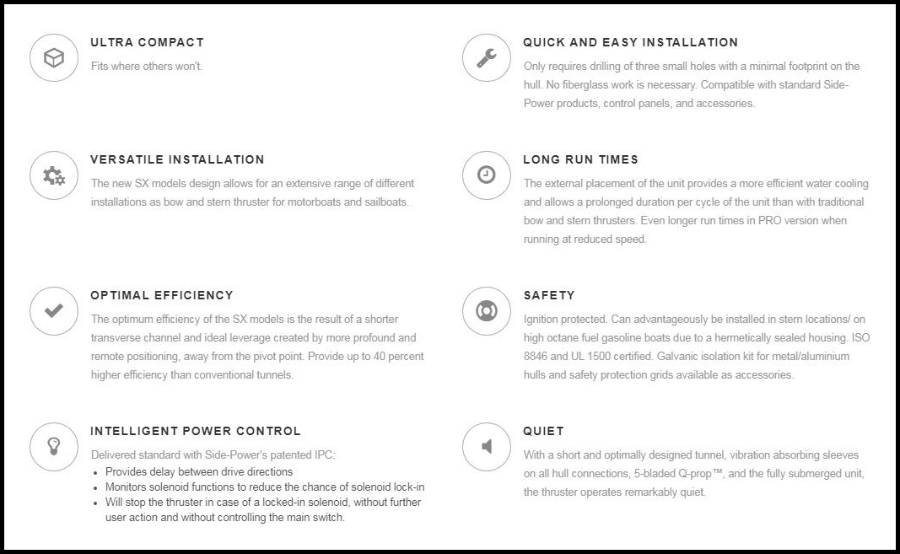 ---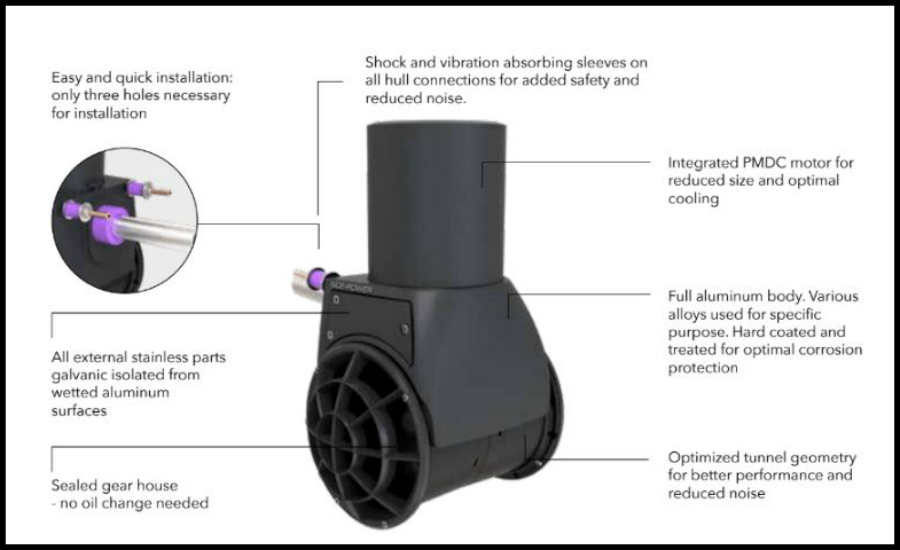 ---

---
---
---