The Webasto Air Top Heater
With a Webasto Air Top Heater you can enjoy precise and constant temperatures inside your motor home or your boat, at any altitude or in any weather conditions.
---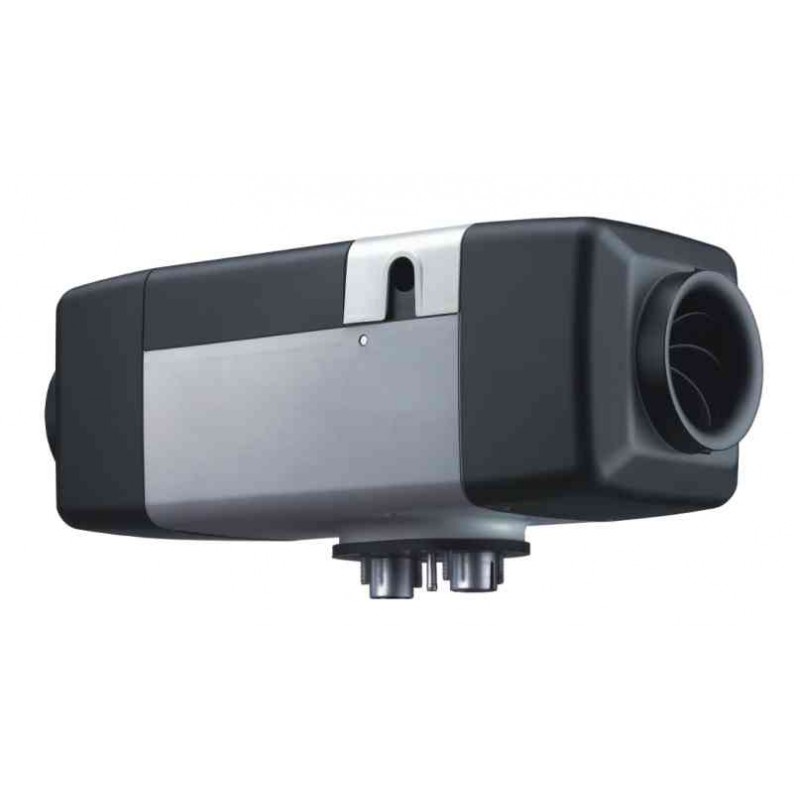 ---
Webasto air heaters provide continuous heating power output via stepless modulation. The heater operates quietly while consuming minimal electrical power and fuel. Choose from various installations including in the double-floor, outside or inside the vehicle.
The integrated altitude sensor constantly ensures an optimal combustion process in altitudes up to 2,200m – under lower air pressure and with a lower oxygen ratio. The Air Top Evo models feature an in-built air pressure sensor as standard. The Air Top 2000 STC model is offered with an optional altitude switch.
---
Advantages of the Webasto Air Top Heater
---
Short heat-up times
Low noise operation
Power modulation to maintain constant temperature
Very compact heaters with easy and fast installation
Available as a complete installation kit for quick and simple retrofitting
Automatic altitude adjustment (AAA) as standard feature in Evo range
Multimode operation including ECO and Boost functions
---
How does a Webasto Air Top heater work?
---
When the unit is switched on, the dosing pump feeds fuel from the vessel fuel tank to the heater. Here the fuel is automatically ignited by means of a glow plug. If combustion does not occur immediately, the unit automatically repeats the start-up procedure.
In the combustion chamber, a flame is lit which heats up the heat exchanger. The unit takes air in from the outside for combustion purposes and the combusted exhaust air is discharged to the outside.
---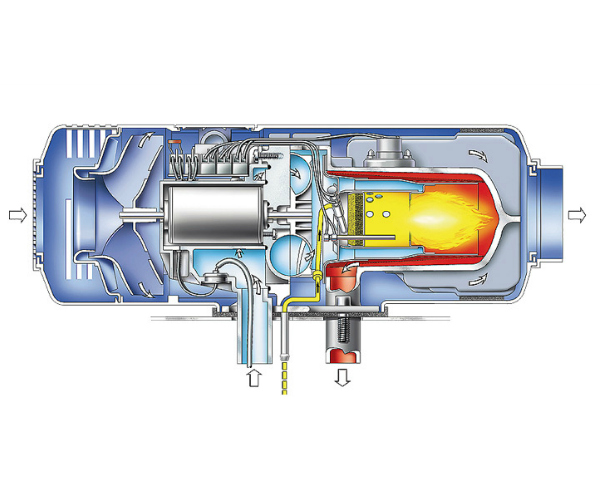 ---
During heating, the integrated fan takes in the air to be heated through the inlet and feeds it through the unit. As the air flows through the heat exchanger, it heats up and is then blown out. The connected hot air pipes now spread the air evenly throughout the vessel interior.
---
---
Due to the unit's own separation of the combustion cycle from the heat cycle, there is no impairment of the quality of the hot air.
A temperature sensor (not HL90) constantly measures the interior temperature and adapts the heating level by automatically adjusting the amount of air passing through.
After the unit has been switched off, the combustion process is terminated in a controlled manner. For this purpose, the unit briefly goes into shut-down mode to cool itself down. It is then immediately ready for restarting.
---
JPC Direct supply a full range of Air Top Heater kits for your boat or camper van.
---
---