About the Isotherm Cruise 42 Elegance Fridge
---
The Cruise 42 Elegance is the smallest fridge in the bestselling Isotherm Cruise Elegance range. It has the same door dimensions as the Cruise 49 Elegance, and is fitted with a back-mounted compressor that that can be fitted on a specially designed L bracket, which can be installed up to 1 metre away from the cabinet. This helps with installations in tight spaces.
---
Auxiliary coloured door panels and mounting frames used for the Cruise 49 Elegance can also be used for the Cruise 42 Elegance.
The ability to separate the condensing unit, alongside the short height of the cabinet, make the Isotherm Cruise 42 Elegance the best-balanced refrigerator in terms of outer dimension and inner space available.
Easy to fit, and absolutely elegant!
---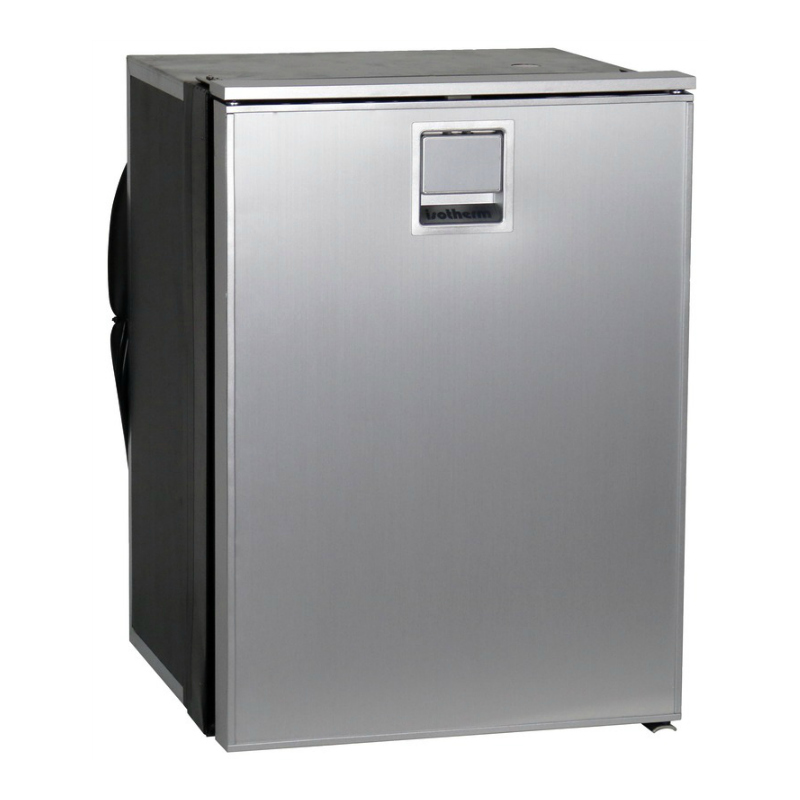 Technical Specifications of the Cruise 42 Elegance
---

---
---
---