Bow Thruster Installation: What Model of Side-Power Thruster Do You Need?
For safe and easy installation, and the best possible performance across a variety of boats, uses and conditions, Side-Power and JPC Direct offer a variety of thrusters across four main series, to satisfy all possible requirements, for almost any boat under 160 feet.
Side-Power SE Series Thrusters
---
---
The SE series is the "standard" bow and stern thruster series – and the the base for Side-Power's range of DC electric thrusters.
They are fitted in a tunnel through the bow, or with stern tunnels, to use as stern thrusters.
The electric motors, solenoids, patented IPC control system and the mechanical parts of the propulsion system are all totally custom designed and built by Side-Power.
---
Side-Power Ignition-Protected Thrusters
---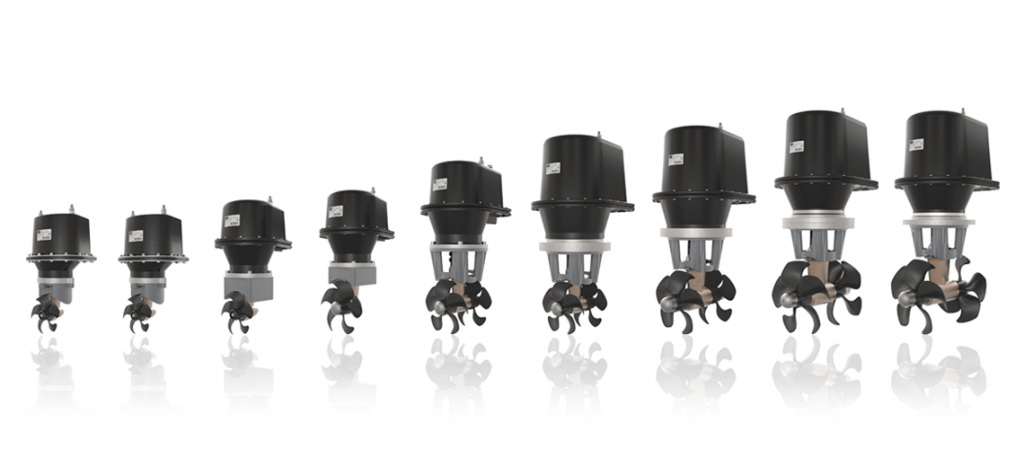 ---
The IP – ignition protected – versions are equipped with a water-proof sealed cover around the motor and switch gear.
This means that it is safe to use in gasoline boats or other areas where there is a risk of explosive fumes.
They are also ideal for installation in wet areas (although they are not suitable for submerged installation).
The Side-Power IP series can be used for both bow or stern applications.
Most models in both the SE and SEP series are available in IP versions.
Browse Side-Power Ignition-Protected thrusters >
---
Side-Power SR Series Thrusters
---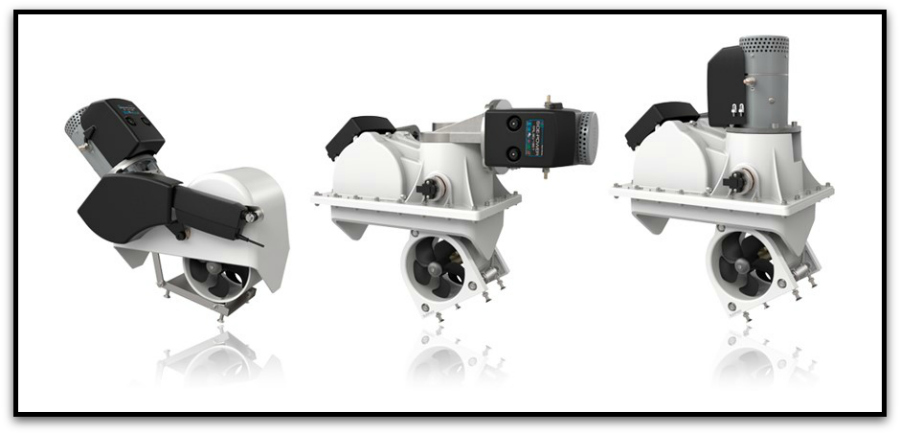 ---
Our retractable thrusters are excellent for use as bow or stern thrusters in boats with shallow or flat bottomed hulls. They are a good option where a tunnel opening in the hull is not possible.
Reliable and durable, they are exceptionally sturdy and compact with the same high performance as all Side-Power thrusters.
They use the latest Side-Power technology including S-link "intelligent" control, giving extra control to the operator. They are also available as speed control versions.
Browse Side-Power Retractable Thrusters >
---
Externally Fitted Side-Power Thrusters
---

---
Side-Power EX Series Thrusters
---
The EX series can be installed in most types of boats between 6 and 15 metres. They can be fitted to any hull shape, material, or depth. These pod thrusters are an excellent choice where a tunnel thruster cannot be fitted. They can also be fitted vertically as a stern thruster. Easy to fit, they are especially good for retrofitting.
Browse Side-Power External Thrusters >
---
Side-Power SX Series thrusters
---

The brand new SX series is the world's most compact external bow and stern thruster, offering several additional benefits for boat builders and retrofit installations.
Its versatility and small size make it a perfect choice for vessels where the boat does not allow a standard thruster installation. Available in 35 and 50 kg thrust as on/off and PRO-versions suitable for boats up to 11 metres / 37 feet.
The Side-Power engineering team has accumulated a vast amount of know-how about externally mounted thrusters over the years, resulting in a brand new generation of external trusters.
The new generation of the SX series has improvements in virtually every component and is engineered to reduce production cost – making it a cheaper option.
As a stern thruster, the design of the SX is the most compact ever created. If you could not fit a stern thruster before, the SX might be the right thruster for you.
Browse Side-Power SX Series Thrusters >
---