About Fischer Panda Marine Generators
---
Fischer Panda have been manufacturing generators in Germany since 1977, and Fischer Panda UK have been representing the product range since the early 1990s.
Initially starting as an installer and supplier of marine generators, they quickly realised that the modern day boater was aiming to be completely independent whilst at sea, and they now also produce air conditioning and water makers for the complete independent package.
---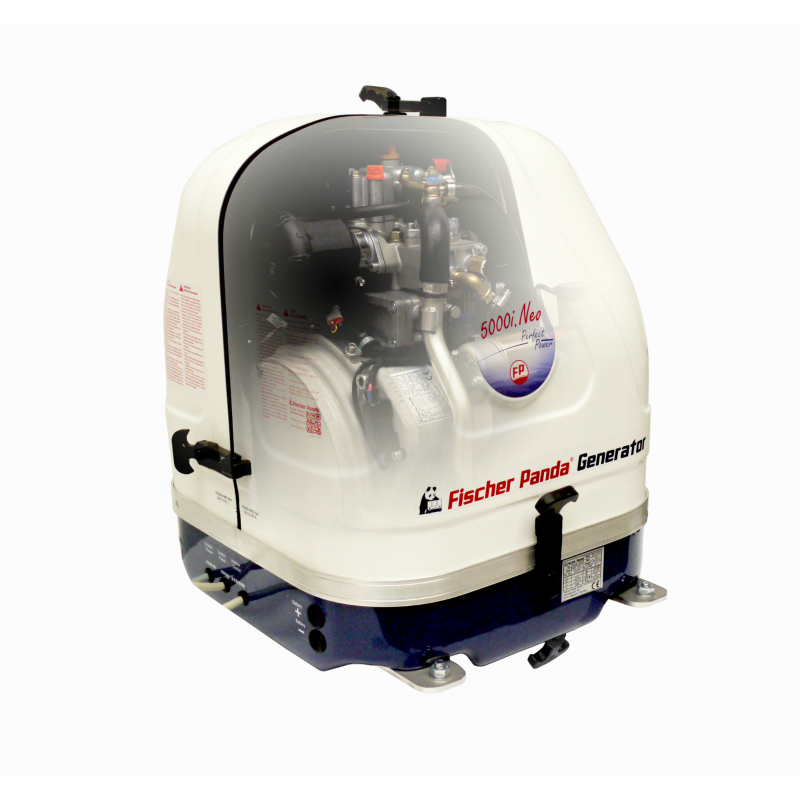 ---
Fischer Panda marine Generators are the ideal choice for both leisure and professional boating. They are unrivalled for reliability and durability, making them the factory choice for boat builders all over the world.
The super-efficient, diesel powered generator encased in a sound enveloping capsule began life in the late 1970s, and has been developed by Fischer Panda ever since.
Their generators are renowned worldwide for their compact design and extremely low sound emissions.
Where specific requirements such as noise, weight and size are of utmost importance, their marine generators offer you the perfect solution.
Fischer Panda marine Generators are the original "Super Silent", and over 40 years of manufacturing experience has helped to create some of the the smallest, quietest and most reliable marine generators available.
---