About Isotemp Slim Water Heaters
---
The Isotemp Slim series of water heaters come with a brushed stainless steel cover. It also has the latest internal design. They achieve the highest capacity through correct installation of the engine water heat exchanger, as well as the immersion heater.
---
More About Isotemp Slim
The Slim models have a smaller diameter (30 centimetres) and longer length, and this model comes in 15-litre, 20-litre and 25-litre model sizes. For exact dimensions, please see the product pages for the specific water heaters you require.
---

---
Advantages of the Isotemp Slim Water Heater
---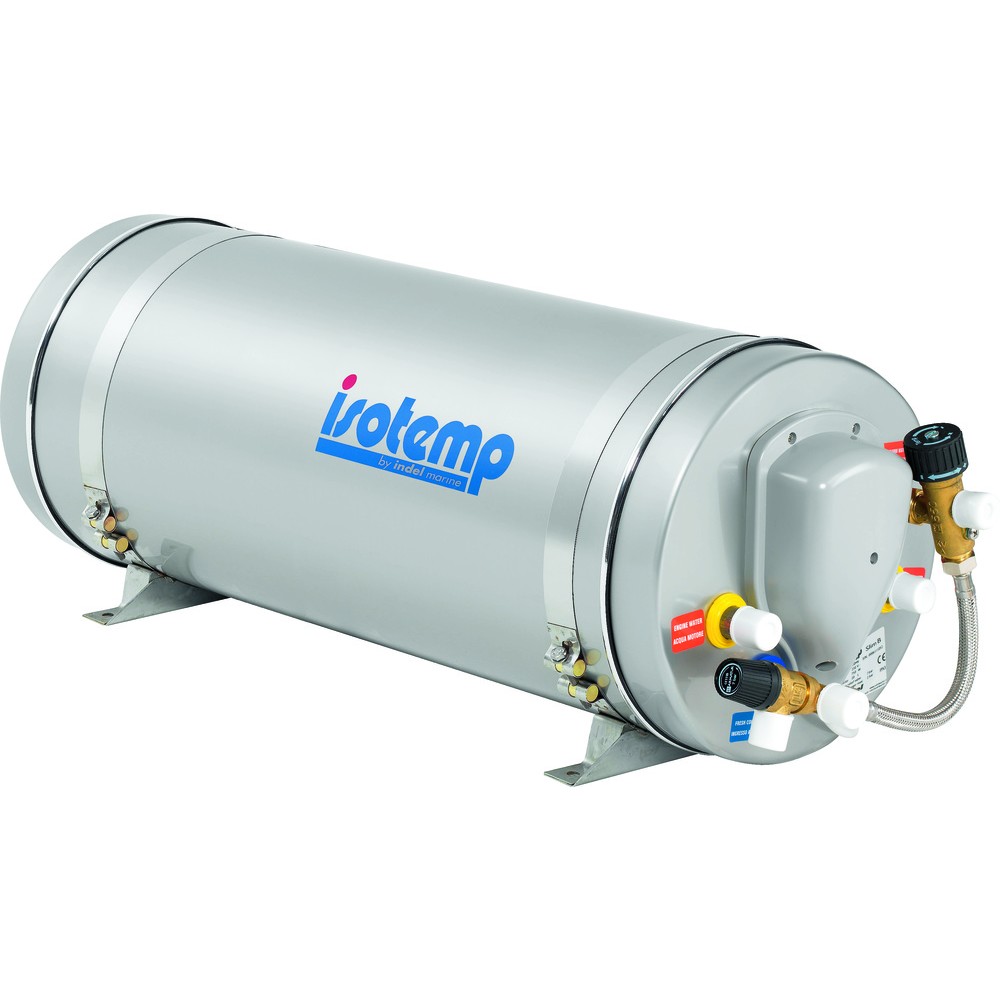 Extra long, corrugated coils for high heat exchange efficiency
Special 7.0 bar / 100 psi safety valve
Simple winter drain
Ultra-thick insulation for lowest temperature loss
Electrical plug and play immersion heating element, especially designed to heat also the water at the bottom of the tank
Thermostat mixing valve available as an option
Immersion heating element available in 750, 1200, 2000 W as an option
The 2000 W heating element is only compatible on 230 V versions
Robust design
Water tank in stainless steel
External cylinder in stainless steel
Stable fixing feet in stainless steel
360 ° adjustable mounting for easy
installation also on bulkhead
---
Technical Specifications of Isotemp Water Heaters
---

---