Bow Thruster Installation: The Side-Power EX70C External Thruster
Side-Power's EX series of external thrusters can be installed in most types of boats between 6 and 15 metres.
They can be fitted regardless of hull form, material, propulsion method or hull depth.
These pod thrusters are an excellent choice where a tunnel thruster cannot be fitted, or as an extremely compact stern thruster.
As they are easy to fit they are especially good for retrofitting.
The flexible mounting at the extreme bow of the boat hull allows a deeper position underwater, which gives optimal leverage compared to conventional thrusters.
---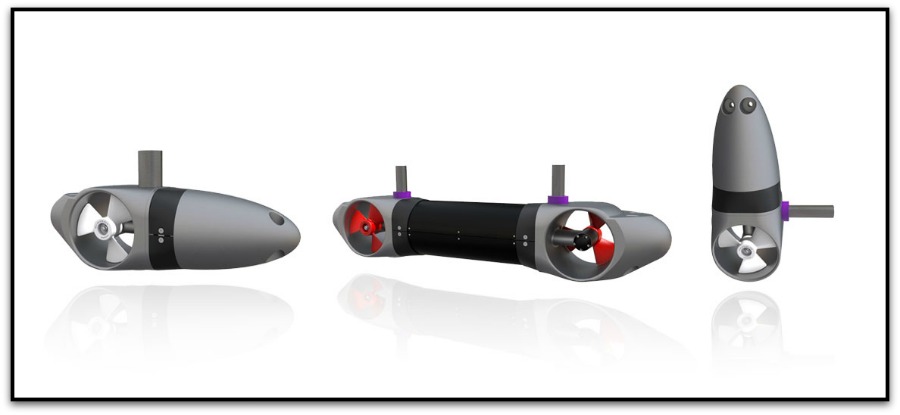 ---
Benefits of the Side-Power EX Thruster
---
Streamlined Design
---
Hydrodynamic shape, very short flow-channel and ideal placement reduce the water resistance to a fraction, compared to conventional systems. There is no perceptible loss of speed.
---
Easy Installation
---
Only requires the drilling of only three small holes to assemble, which are sealed tightly with a special rubber sealant. No fibreglass work is necessary.
---
Minimal Noise Emission
---
About 80 % noise reduction is obtained by the external placement of the engine.
---
Duration
---
External fitting means more efficient water cooling, and allows much longer duration per cycle, than with traditional bow and stern thrusters.
---
Space-Saving
---
The complete drive unit is very compact and placed externally, saving valuable boat space. Only the operating and control elements, as well as the power supply, remain inside the boat.
Optimal Efficiency
---
Efficiency comes via a shorter transverse channel, and ideal leverage. This is created through deeper and more distant positioning, away from the pivot point. This typically gives up to 40 % greaterer efficiency than conventional systems.
---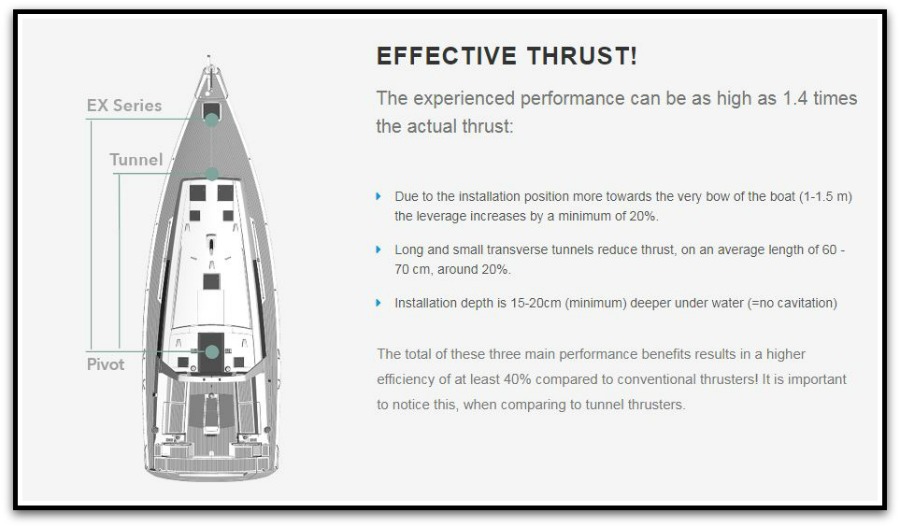 ---
Quality
---
Every component included in the EX series is carefully chosen to meet the highest quality standards. The EX series is produced at Side-Power's ISO-certified factory in Norway.
---
Construction Benefits of the EX70C
---

---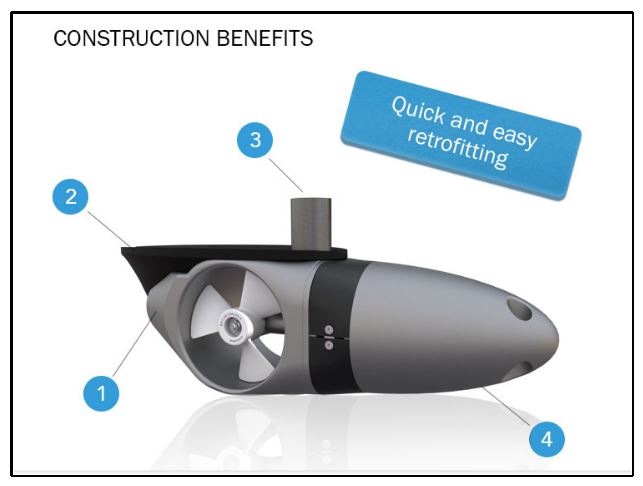 ---
The Side-Power EX Compact Thruster Series
---
The EX Compact series is specifically designed for tail installation on power boats and is the solution for vertical mounting at the transom. The basic technology is the same as in the other models of the EX Series, but the total length has been shortened by 110 mm – The result is a smaller thruster. with more flexible installation options.
---
Specifications of the EX Thruster Series
---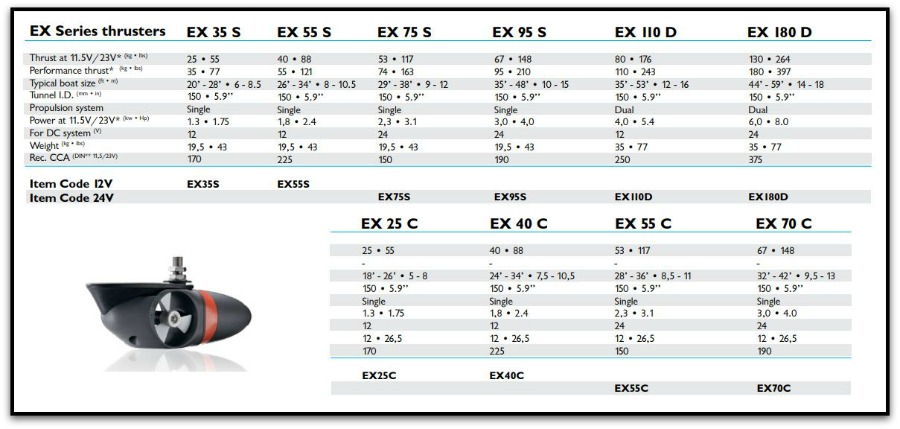 ---
Features of the EX 70C Compact Thruster
---
70kg of thrust
Intelligent power control
Ignition protected
Sealed drive gearleg
Streamlined design
Easy installation
Minimal noise emission
Space Saving
Long Cycle Duration
Optimal Efficiency
Top quality components
---
The EX70C Compact Stern Thruster
---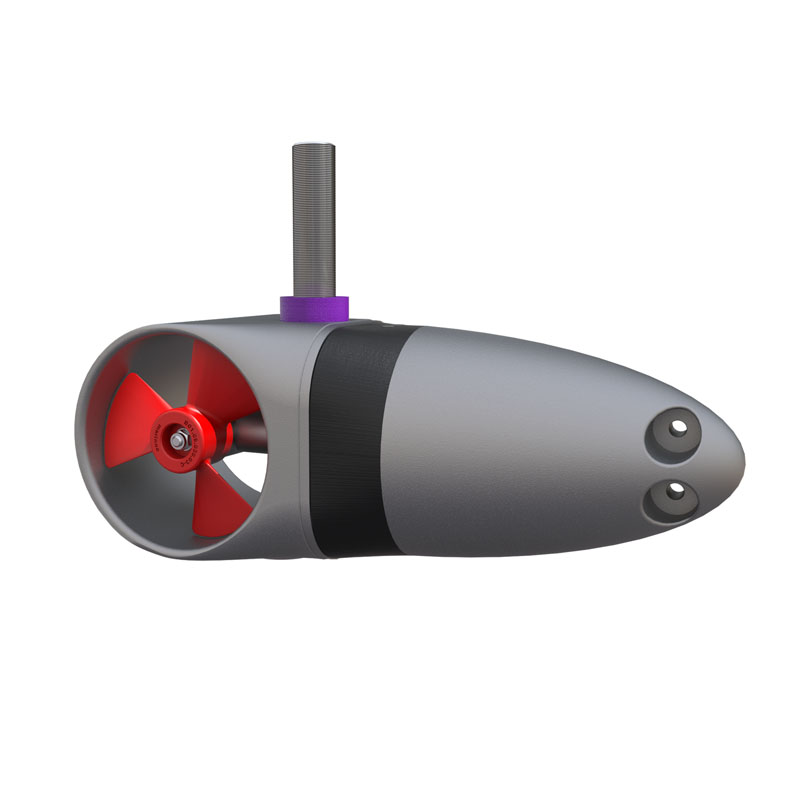 ---
Installation of the EX70C Stern Thruster
---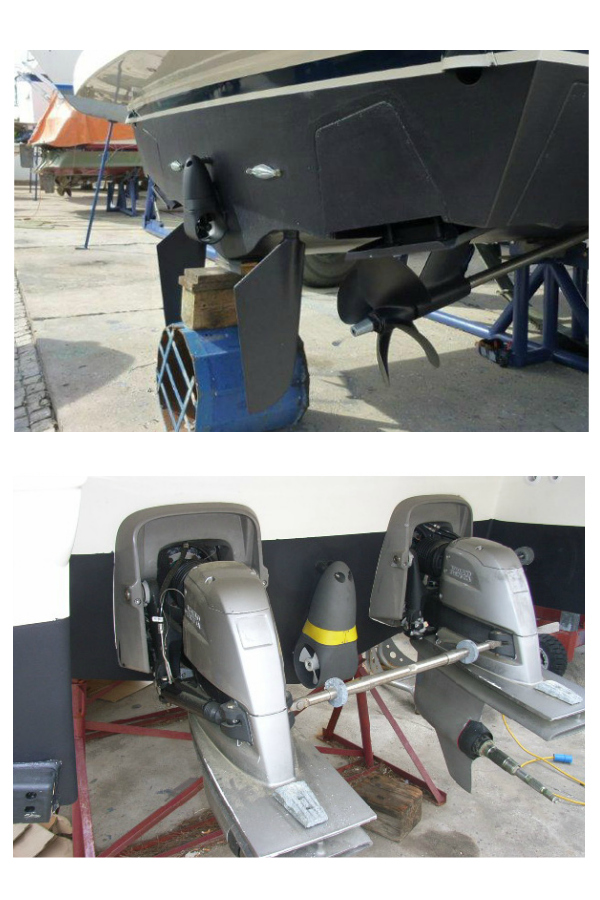 ---
Find out more…
---
Find out more about the EX70C Compact Stern Thruster >
---
---
---
---