Bow Thruster Installation – the Side-Power SE PRO Series
It has never been easier to dock a boat on your own.
With huge numbers of bow thrusters being fitted in new boats, and being fitted retrospectively on craft around the world, mooring has got a lot easier over the last few years.
With the SE PRO series from Side-Power you can now have even more control. This system, using DC Speed control, allows you to vary the speed of your thruster, and fine-tune your mooring.
---
Side-Power Retractable Thrusters & Variable Speed
---
---
About DC Speed Control
---
With thrusters now so commonly used, boat owners are demanding more from them. Many are upgrading to more powerful units, and even looking at hydraulic systems.
---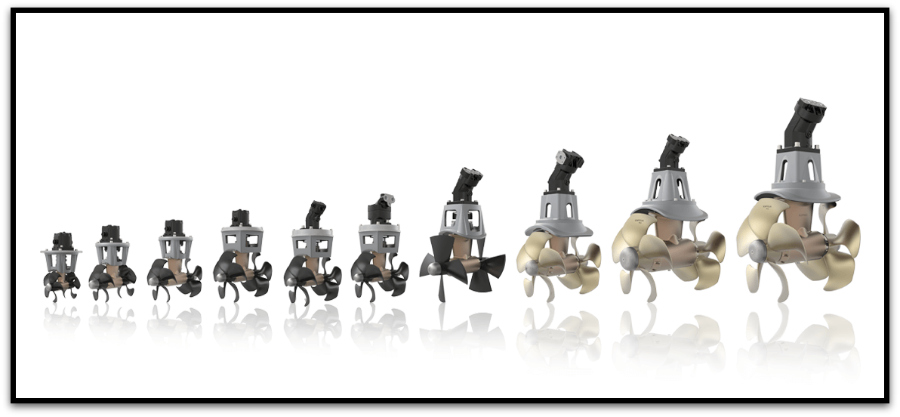 ---
However, hydraulic systems are expensive, complicated to install, and take up more space than a conventional thruster. Powerful single thrusters can be tricky to use in tighter spaces.
---
The solution might be to fit the new Side-Power DC Speed Controller which enables proportional control of your thruster.
By also controlling the thruster's power, you get more precise handling of your boat. If you can also use an upgraded thruster size, you may never need full power, which means that your run time is longer, and battery use minimised.
---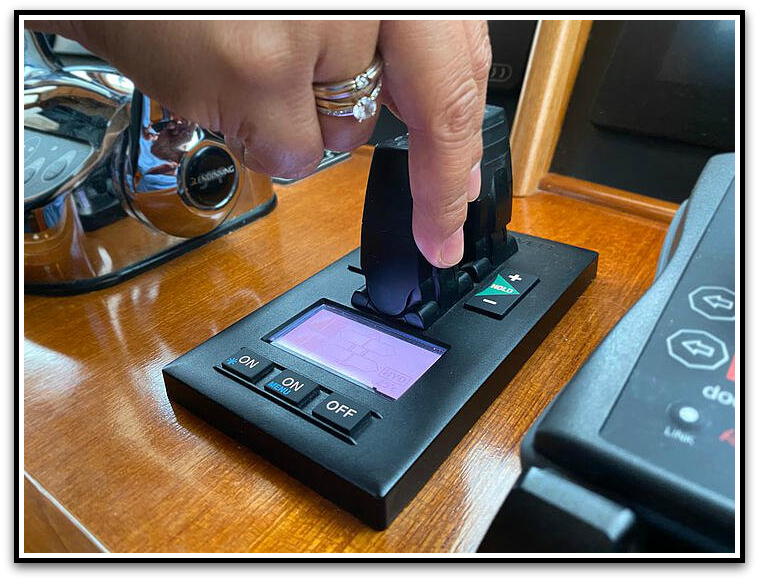 ---
S-Link Digital Control System
---
The DC Speed Control system is controlled by S-link. This monitors the temperature in both controller and thruster, as well as thruster voltage.
This also helps to make troubleshooting simpler. It shows voltage on the thruster, as well as the current draw.
The Proportional Joystick Control Panel (see above) features an LCD display giving instant feedback to the user.
This covers system status, amount and direction of thrust, as well as remaining run time and battery power.
---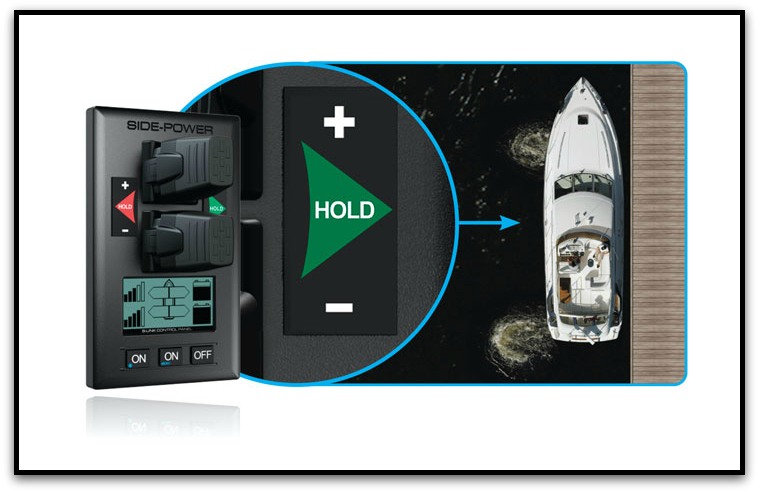 ---
This is shown in real time on the display.
Important user warnings are also given to the user, both on screen and via audible signals.
---
Unique Hold Function
---
The longer running time is put to good use in the Hold-function, which is incorporated in the new panels.
With a single press of a button, the bow and stern thrusters will keep you alongside the dock.
---
Video of Side-Power Hold Function
---
---
The amount of thrust applied can be adjusted. The bow and stern thruster can also be individually tweaked to give equal lateral motion. This makes single-handed docking very easy indeed.
---
Five Benefits of Proportional Speed Control
---
Proportion over Power
---
In bad conditions, a powerful thruster can be very useful. In calm conditions, though, they can be noisy. This is where a proportional thruster with throttle can come into its own. It will be more economical on power, as well as less noisy for your fellow boaters.
---
Stealth Mode
---
An on/off thruster gives 100 percent thrust at once. A proportionally controlled system starts at a lower RPM and is gradually increased. This makes a difference, as the softer acceleration creates less disturbance in the tunnel, and reduces noise.
You can choose the necessary thrust for any docking situation, and you can slip the boat into your dock almost without making a sound.
---
Less Power Needed = Increased Use!
---
Your thruster will not become as hot when running at reduced power, enabling a longer running time. You will usually be able to run your thruster at less than fifty percent of capacity, and should be limited only by battery power. This should increase your usage time significantly over time.
---
Helps Ensure Power Delivery
---
One of the most common problems with DC thrusters is low voltage reaching the electric motor. Many installations are not performing fully, when running on a lower voltage than rated.
This can reduce your solenoid life span, and increase the risk of solenoid lock-in. It is advisable to make sure that your system delivers the correct operating voltage to the thruster system.
Proportional systems are digitally controlled and monitor things such as thruster voltage. It is very easy to monitor your power, and therefore performance, with a glance at the control panel.
---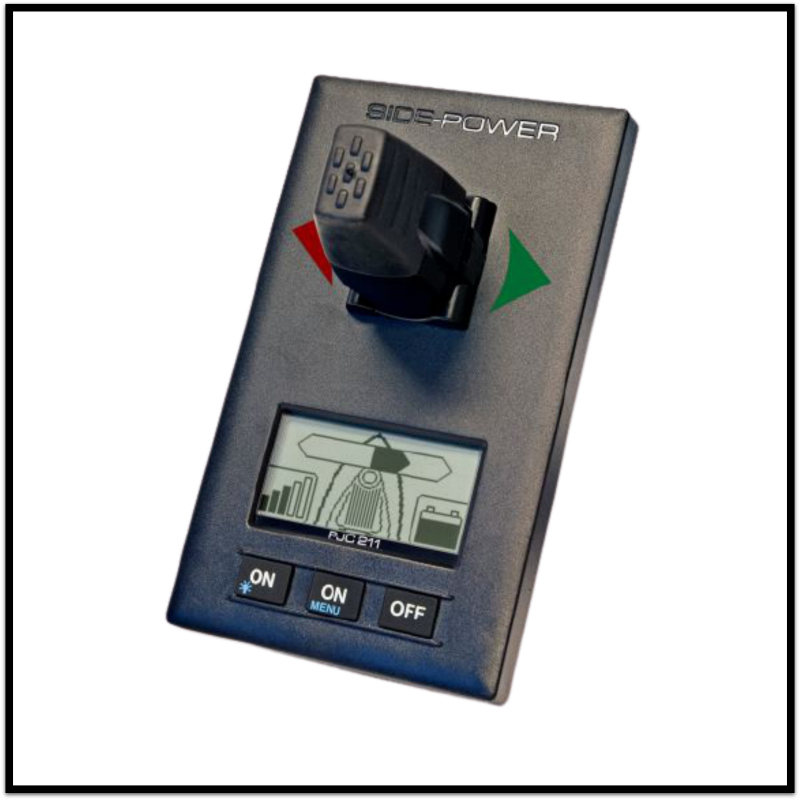 ---
Remote Control Functionality
---
In a Side-Power proportional system, adding a radio remote gives you even more benefits. If you are docking and using the HOLD function to push the boat against the dock, for example, you can increase the thrust on the bow thruster momentarily to make it tight. Simply pushing the bow thruster button on the remote lets you do this. The increased thrust you get from the remote is an easy set-up in the user panel.
---