Side-Power Technology – Galvanic Separation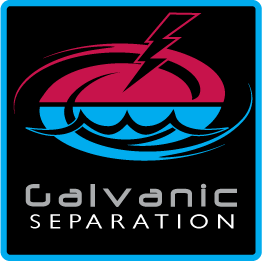 The gearhouse / drive legs of most Side-Power DC Electric thrusters are now fully galvanically isolated from the electric motor and motor bracket.
This ensures that even if there is an accidental short circuit or a current leak for other reasons, the immersed parts are not affected as they could be with direct electric contact.
Achieved by composite bushings around the bolts and beneath the washers and a bushing in the motor bracket, electrically isolating the drive housing from the motor bracket.
Available on DC electric models with flexible couplers only, where the flexible coupler provides galvanic separation of the motor and gearleg shaft.