About the Paguro 4 SY Marine Generator
---
The Paguro 4 SY Marine Generator is powered by a YANMAR engine and features twin circuit cooling.
The Paguro 4 SY runs smoothly and quietly to produce an output equivalent to being on shore power.
The perfect choice for boats in the 35'-50' range with capacity to charge your batteries as well as run air conditioning, a water maker and the usual mains equipment you have on board; TV, laptop, kettle, microwave, hair drier etc.
---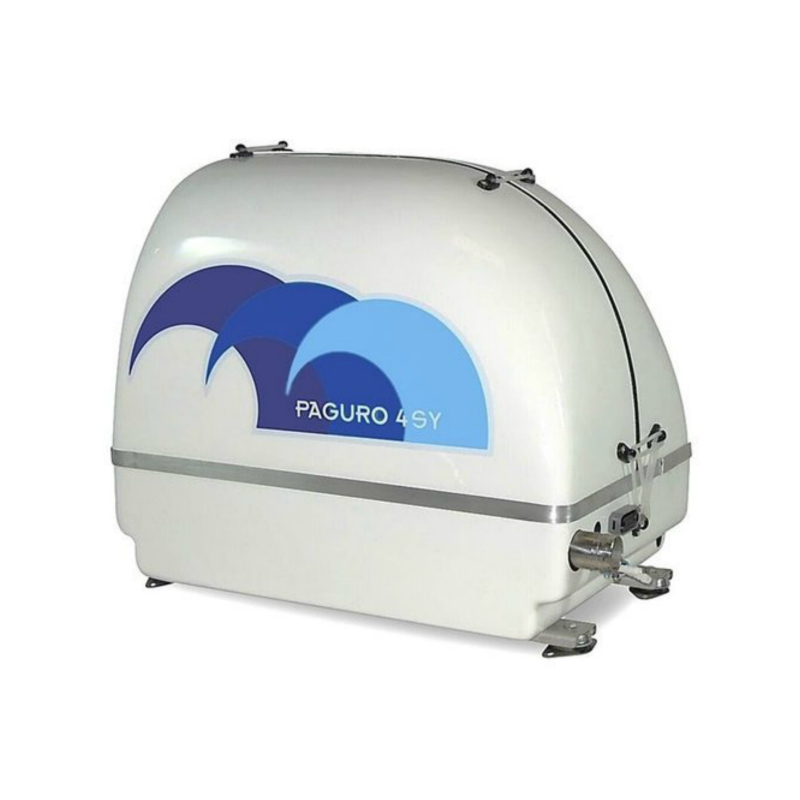 ---
The Paguro 4 SY is a new design that combines Paguro's proven generator technology with the world renowned YANMAR engine. This will deliver an on board power solution that is simple to use and maintain, whilst providing ultimate reliability in the marine environment.
The popularity of the YANMAR and Paguro brands around the globe ensures that wherever you are in the world, you won't be far away from spares and servicing support, giving you the freedom to cruise with peace of mind.
---
Control & Maintenance of the Paguro 4SY
---
Your Paguro marine generator also comes complete with an easy-to-read remote control panel with power monitor and a 13m cable.
The Paguro 4 SY is designed for ease of maintenance and single side servicing. It has the added bonus of longer service intervals than many other comparable generators.
---
How powerful is the Paguro 4SY?
---
The Paguro 4 SY is the most powerful compact generator in its class.
With oversized windings delivering high peak load capability, the Paguro 4 SY is great for starting power-hungry equipment such as air conditioning, water makers, or even a small dive compressor.
With the Paguro 4 SY on board you can enjoy the potential of your craft to the full. With power equivalent to shore power on board, you'll have the freedom to explore in comfort and safety.
---
Is the Paguro 4SY Noisy?
---
Designed by one of the pioneers of encapsulated generator technology, the Paguro 4 SY is cocooned in a soundproof capsule with a triple skin, keeping noise as low as possible.
Advanced anti-vibration feet both internally and externally ensure that noise from vibration is kept to a minimum, resulting in a smooth running generator.
---
Find out more…
---
Find out more about the Paguro 4 SY >
---
Download the Specification Sheet
---
---