Bow Thruster Installation: Choosing the Right Model
---
If you are thinking about a bow thruster installation, then a Sleipner thruster could be the answer. JPC Direct can arrange a bow or stern thruster installation throughout Norfolk and the Norfolk Broads, and sometimes further afield. This blog post is designed to help you decide which model of thruster is right for you.
Boats come in many different shapes and sizes. There are now bow and stern thruster models suitable for every type of motor boat and sailing yacht, and even on huge container ships.
---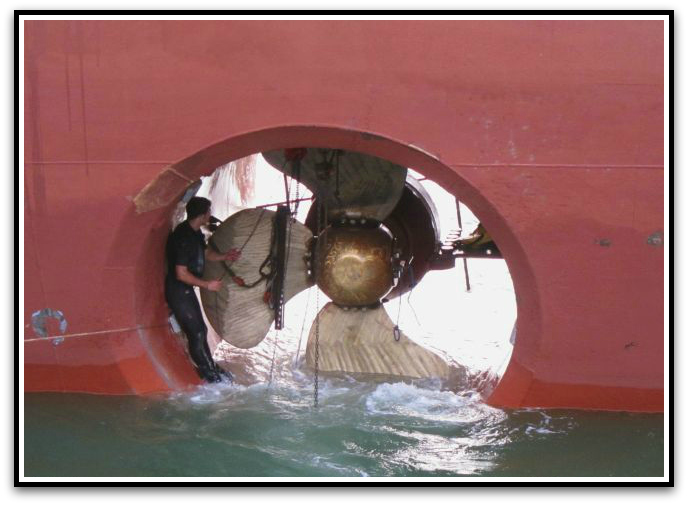 Tunnel Thrusters – The Popular Choice
---
The bow thrusters available are not designed for plastic moulded hulls alone. There are now thrusters available for wooden, steel, aluminium and carbon-fibre hulls.
This covers every kind of external design, keel shape and internal layout imaginable.
That said, tunnel thrusters continue to dominate the market.
But where there's isn't enough internal space to install a standard thruster, there are a variety of options that you can use instead.
In this blog post, we will take a look at the following thruster types:
---
---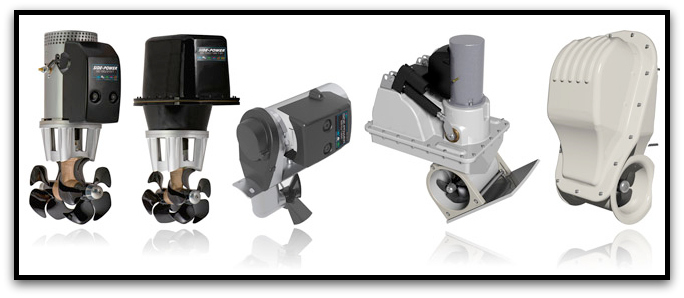 ---
Tunnel Thrusters
---
Tunnel thrusters are still the most versatile and economical option on the market. A professionally installed tunnel thruster, in the right size and shape of boat, is hard to beat.
The main considerations, when fitting a thruster correctly, are internal space, and bow/stern access.
There is little room for error here, as the position of the submerged tunnel in relation to the waterline is critical – both for the efficiency of the thruster, and to reduce noise.
---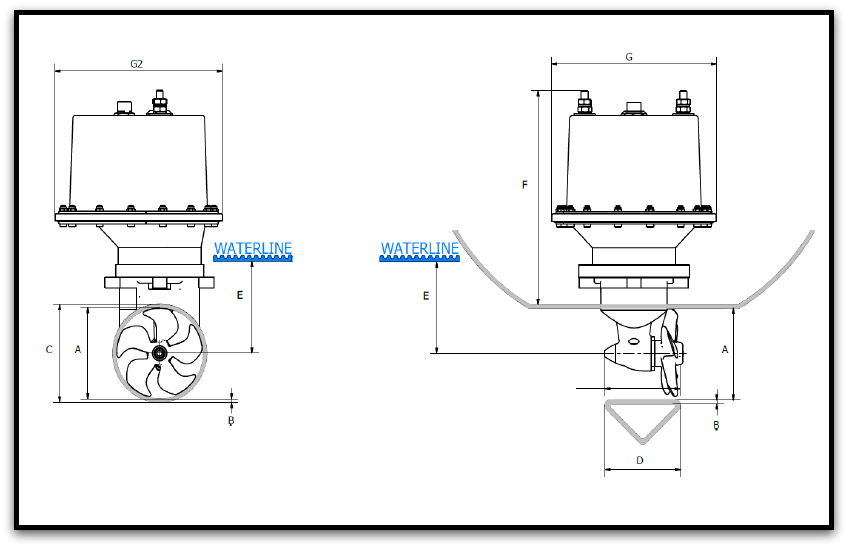 ---
Today's tunnel thruster choices are amazing and if you choose Side-Power your system can be upgraded to proportional control. This allows you to control your thrusters in much the same way as you use the gas pedal on a car.
Instead of a simple on/off option, Proportional Control lets you use just the right amount of thrust required. This allows for precise close quarters manoeuvreing and full, single-handed control.
---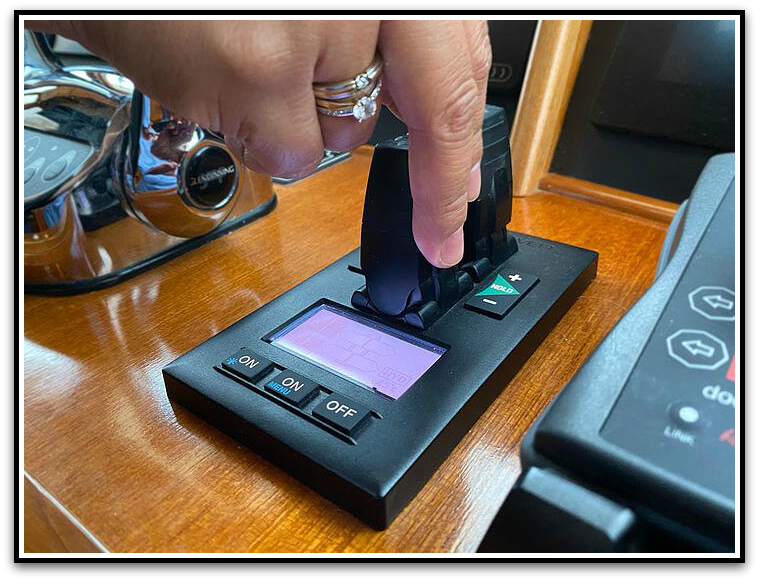 ---
Benefits of a Tunnel Thruster Installation
---
Solid construction with few moving parts.
Wide choice available.
Good value for money.
Can help to toughen the structure of the hull.
Can be repaired without lifting the boat.
Ignition-protected options.
No reduction in boat speed.
---
Potential Problems of a Tunnel Thruster Installation
---
Complex installation – needs to be professionally fitted.
Requires sufficient internal space.
Tunnel must be located a minimum of ½ to 1 x diameter below the waterline.
Can be noisy.
---
Retractable Thrusters
---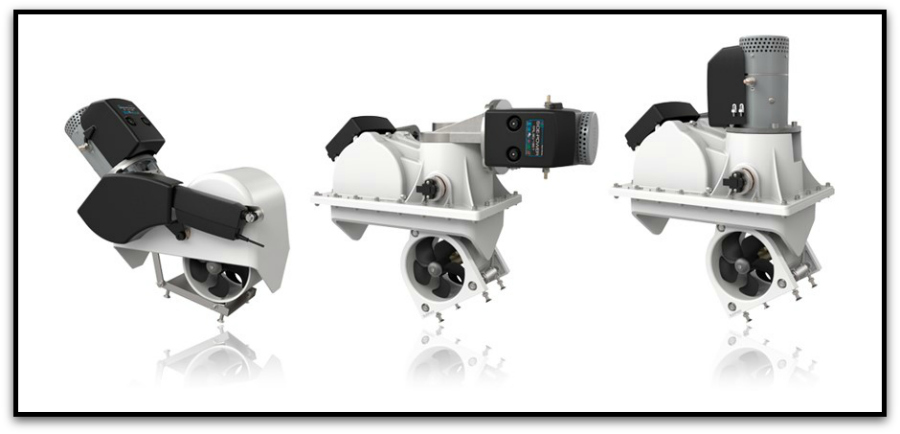 ---
Retractable thrusters (which can be fitted in either bow or stern) are becoming more and more popular. They are especially ppular with the large, bespoke yacht and super-yacht community.
---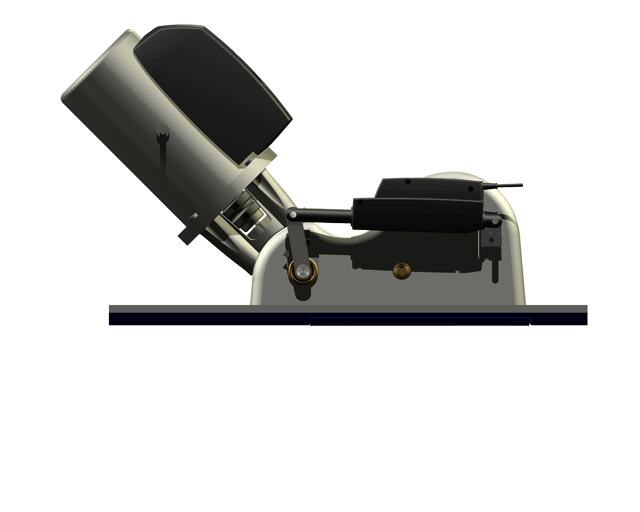 ---
This is the obvious solution for cruiser-racers where drag is an issue, or for flat-bottomed boats that do not have the draft needed for a tunnel thruster.
These units use shorter tunnels than standard tunnel thrusters, and can also have inbuilt protection against running aground, minimising hull damage.
The shorter tunnel means a more efficient thruster, and less noise.
---
Benefits of Retractable Thrusters
---
Perfect for flat-bottomed craft.
Can be used as a stern thruster for boats unable to mount an external thruster.
Highly efficient thrust, using a shorter tunnel.
Low to zero noise.
Available with Proportional Control.
---
Potential Problems with Retractable Thrusters
---
Complicated construction (more to go wrong).
Larger internal footprint.
Some delay while the tunnel is being deployed.
More vulnerable to external damage.
---
External Thrusters: EX Series
---
---
The most common type of External Thruster is the torpedo-shaped "pod" unit, which is mounted underneath a boat's hull. These are known as the EX Series.
These streamlined pods are perfect for boats that have very little internal space, or for less expensive craft where a retractable or tunnel thruster would be too expensive.
With the propeller and electric motor contained together inside a hydrodynamic housing, any concept of drag is barely noticeable.
Installation simply means drilling small holes for the mounting shaft and internal cabling, and this is a much cheaper, more convenient process than with other thrusters.
---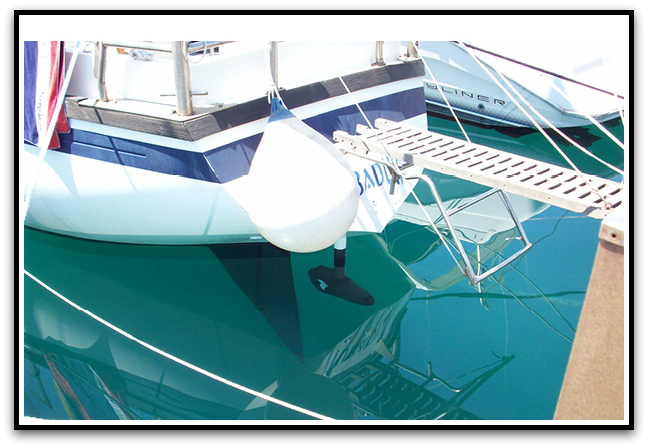 ---
With their positioning on the edge of the hull, external thrusters are extremely efficient. While they might be smaller in size, their greater efficiency means they can move larger boats with less power than conventional thrusters.
One drawback with the pod units is that if you regularly lift and launch your boat using a trailer, or store it in a stack system, you need to take extra care not to damage your thruster.
---
External Thruster: SX Series
---
The SX External Thruster is one of the latest external thrusters from Side-Power. They range in size from SX35 to SX100.
The SX35 is the world's most compact external thruster, and can be fitted in any hull shape or material.
The SX series is perfect when the layout does not allow a standard installation.
---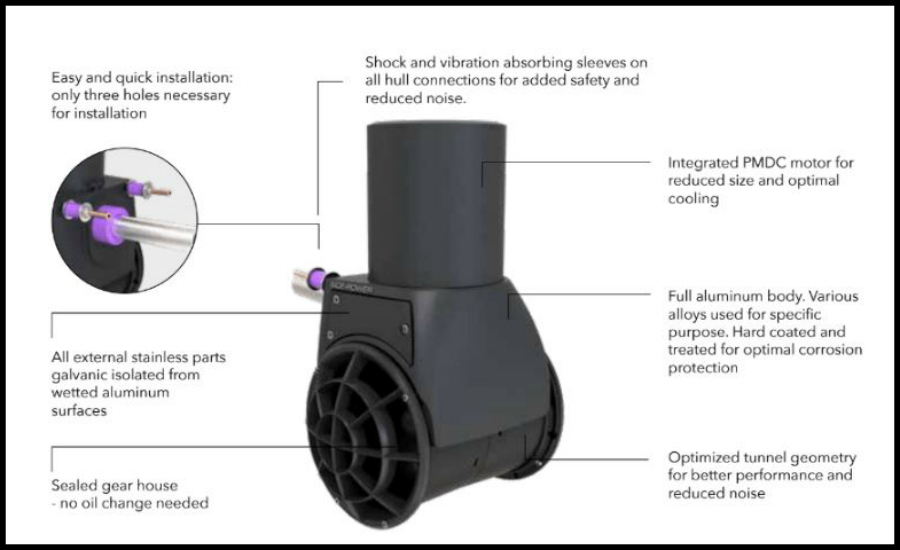 ---
Lower production costs make the SX Series excellent value for money.
It can be installed either as a bow or stern thruster.
An installation as a bow thruster requires a specially designed hydro-dynamic mounting pod for the underside of the hull.
---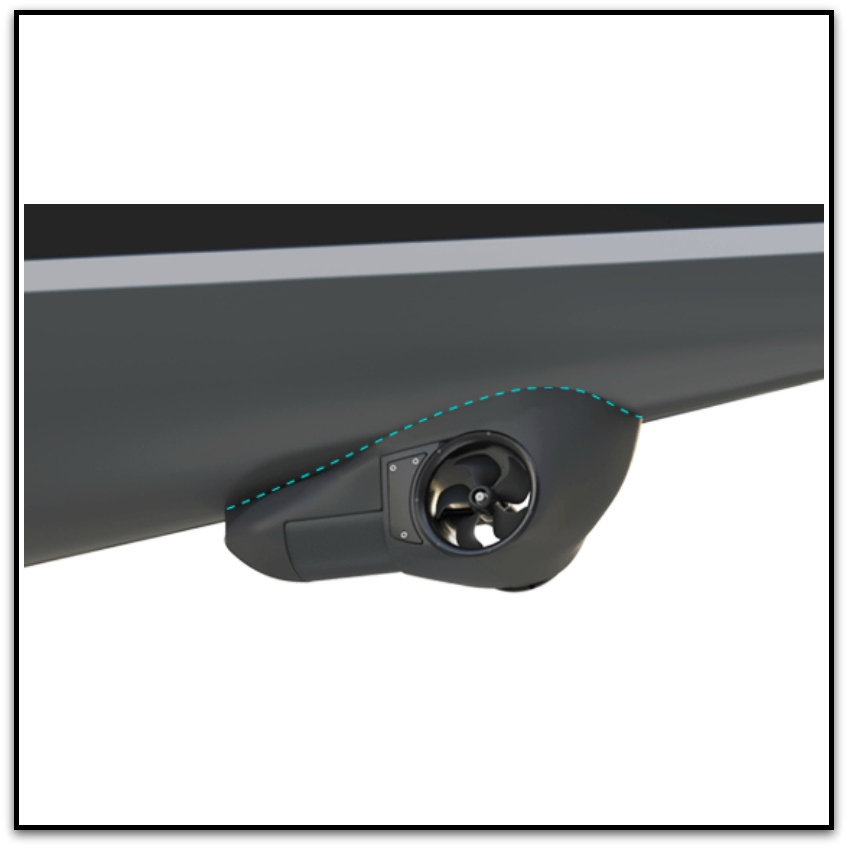 ---
The stern thruster has the option of a set of specially designed cowls. These vastly improve efficiency. This also allows a shallow installation, close to the waterline.
Quick and easy to fit, with no fibreglass work needed.
Especially suited to retrofitting.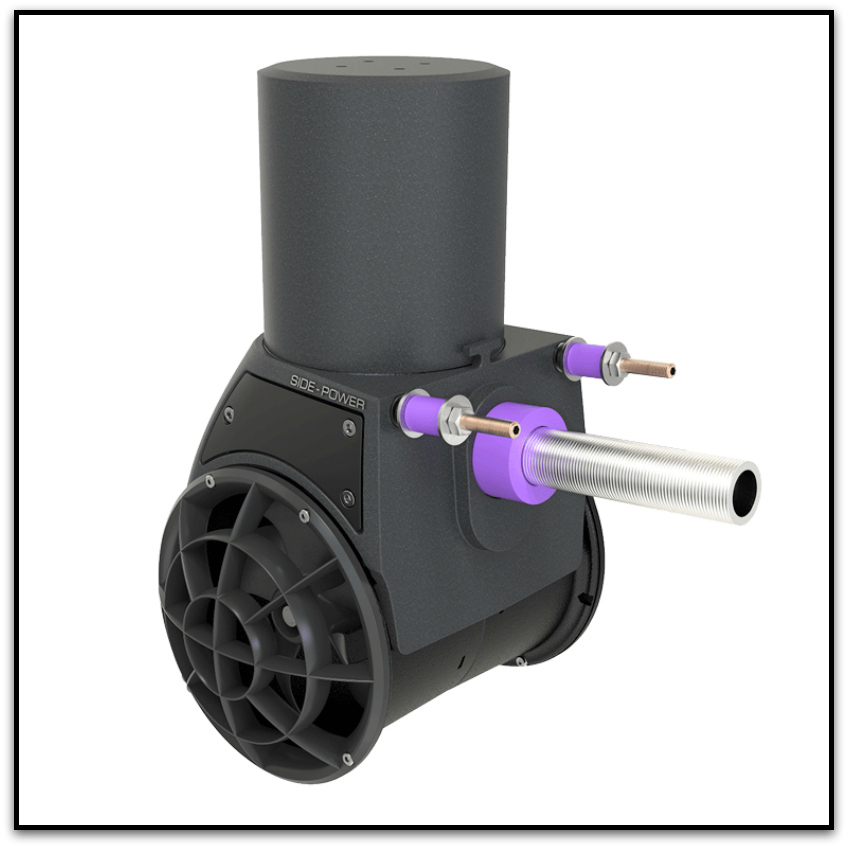 Also available with propeller protection grids. These can be fitted for use in water with floating debris.
Flexible mounting at the extreme bow of the boat hull makes them extremely efficient.
A "hydropod" cover is also available to order. This will streamline the thruster even further.
---
If you need any further advice on choosing a Sleipner thruster, give us a call on 01603 784884, or email us on the link below, and we will be happy to help.
---
---