Kohler 9 kW Generator
Selecting the correct marine generator for your requirements is as important as ensuring that it's installed in the right way.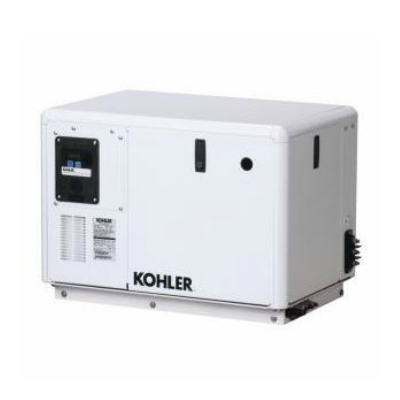 About Kohler Marine Generators
Kohler diesel marine generators push out up to 180 kW at 60 Hz and 150 kW at 50 Hz, while staying within with the most up-to-date emission regulations.
Each model has a sound housing for incredibly quiet operation.
Also, Kohler is your true one-stop manufacturer – with every generator, alternator, control and sound shield designed and put toghether, from concept to production, in their own factory.
Kohler marine generators are certiifed by leading maritime organisations such as: The American Bureau of Shipping, Bureau Vertias, Det Norske Veritas and Lloyd's.
The new Kohler K Series is immaculately engineered and simple to install, even as an upgrade. Every generator also includes a full back-up document pack, for ease of installation.
Key benefits of Kohler marine generators
Kohler marine generators are smaller. Quieter. With less vibration than previous models. In other words, you won't notice their generators, and that makes all the difference.
Smaller footprint*
Our overall footprint is up to 16" shorter, for more power density in a smaller package. That makes it easier to install and repower – it fits into smaller applications where other generators can't.
Quieter Performance
Our redesigned sound shield (with separate engine and alternator compartments) and our improved air- management system significantly reduce sound levels.
Less Vibration
Our proprietary vibration mount cushions the engine as it moves, to eliminate vibration. It's what separates our marine generators from the rest of the world's.
Features of The Kohler 9 Kilowatt Generator
Remote start 12-pin connector
Voltage regulation of ±1.0%
Rotor and stator are coated with a high-bond epoxy varnish. Varnish helps prevent corrosion in high-humidity areas.
Copper windings ensure minimal heat buildup. Insulation meets NEMA standards for class H insulation.
Direct connected to the engine, the generator has sealed precision ball bearings with a precision-machined steel sleeve in the end bracket to prevent shaft misalignment and extend bearing life.
Download the Specification Sheet