Bow Thruster Installation: How To Choose The Right Thruster
If you are thinking about installing a bow or stern thruster on your boat, there are some things to consider. There are various sizes and models of bow and stern thruster that you can fit.
---
Bow thrusters come in many shapes and sizes. Tunnel thrusters are fitted in a GRP tunnel, through holes cut at right angles to the hull. Thrusters can also be mounted externally or can be retractable, through the hull.
---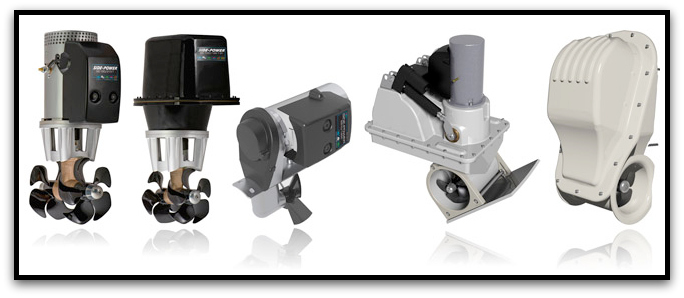 ---
---
Things to Consider in a Bow Thruster Installation
---
Your Boat's Profile: The longer and taller your boat is, the more power you will need.

Bow Shape and Interior Space: The deeper your bow is in the water, the more interior space is available – this makes fitting easier (and therefore, cheaper).

Prevailing Conditions: The more wind and current there is where you are boating, the more power you need from a bow thruster.
You can learn more about power in our blog post below.
---
---
Power Supply: Smaller boats usually use DC power. Larger vessels use AC or hydraulic power. If your boat is over 60 feet, check if it already has an AC generator, or hydraulic system

Budget: The size, power, and details of the various thrusters available to you will vary depending on your budget, your boat, and installation requirements.
---
How Much Will I Pay For A Bow Thruster Installation?
---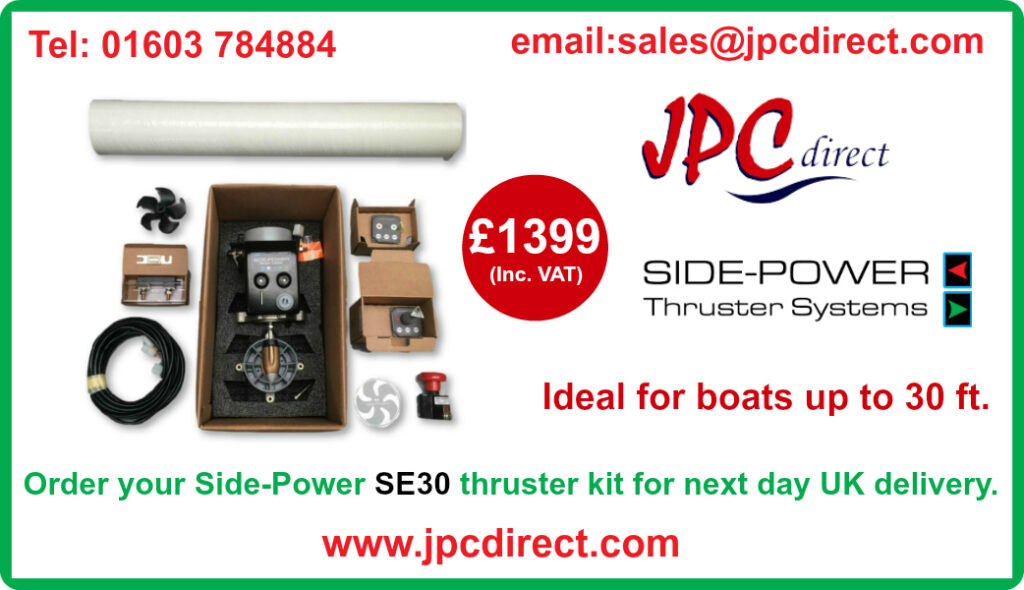 ---
When it comes to accessories in the boating industry, it is often said that you get what you pay for. This applies equally to bow and stern thrusters.
Here at JPC Direct – we have partnered with Side-Power, who make some of the most durable and technically sound thrusters on the market.
While they are not the cheapest option, they are certainly one of the best. All thrusters and parts purchased from JPC Direct come with a two-year warranty, and we are always on hand to offer our customers expert technical support and advice.
If Carlsberg supplied bow thrusters…
The graphic below gives some idea of the cost of thruster kits, and the cost of a full spec, supply and fit, from start to finish.
---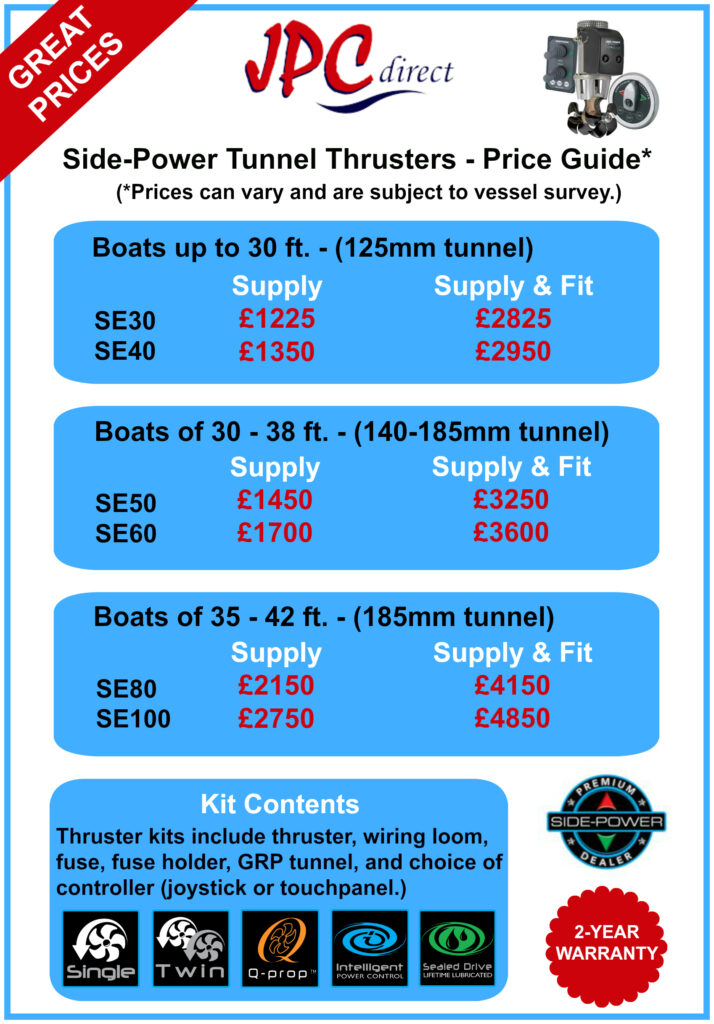 ---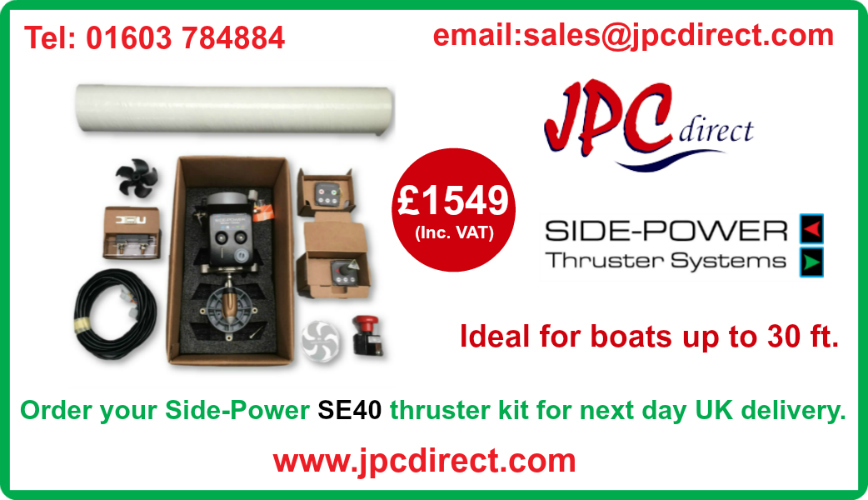 ---
Bow Thruster Installations by JPC Direct
---
We can arrange to fit a bow or stern thruster anywhere around Norfolk and the Norfolk broads. We may also be able to help with fitting thrusters further afield if required.
---
---
Side-Power – An Established Brand
---
Sleipner (Side-Power)was founded in 1908 and employees today about 140 dedicated employees throughout the main office and factory in Norway and sales offices in the UK, Germany, Denmark, Sweden and Finland.
Side-Power make the world's most comprehensive range of thrusters for leisure boats and smaller commercial boats. They can offer a suitable thruster for almost every boat under 160 feet.
To enable the safest installation, the best possible performance for a variety of boats and the greatest efficiency, Side-Power thrusters are offered in many different versions to satisfy all requirements.
---
Follow the boatbuilders…
---
Manufacturers who supply bow thrusters as standard fit for the large boatbuilders are often a good sign. Side-Power supply some of the world's best boatbuilders, as well as selling directly to boaters worldwide. Their thrusters undergo rigorous testing by hired yard managers, and are second to none when it comes to performance, cost, and reliability.
---
---
Bow thruster safety
---
Safety is paramount aboard any boat. Side-Power have a great track record regarding safety when it comes to research and design. The kind of features you should be looking for include:
Ignition protected models for use near gasoline engines
Features such as child safe on/off operation
Automatic deactivation
---
Bow thruster advice from JPC Direct
---
Keep in mind that even if you specify the make, model, and size of your boat, an installer would not be able to guess which bow thruster that will fit.
Which bow thruster you need depends on where and how you are planning on using your boat.
Please feel free to get in touch for support and advice.
---
---